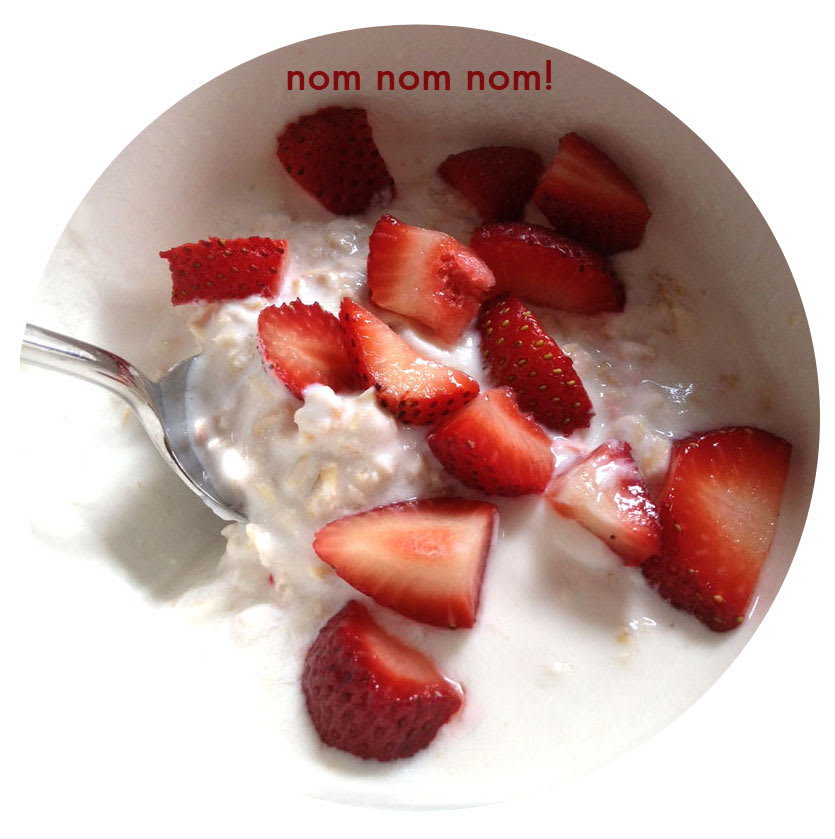 I'm one of those people who believe in breakfast.


I eat the same thing every day: oatmeal or high fiber cereal with fruit and sliced almonds. Boring, right? I tend to eat oatmeal the most because it's heart healthy and filling.

Unfortunately, it's not my favorite in the summer because it's hot. That's why I'm thrilled I discovered this new recipe. I ate it for the first time this morning and it was delicious.


Overnight Oats

1/3 cup vanilla coconut milk (or almond milk/regular milk. whatever you like)
1/4 cup organic rolled oats
1/4 cup Greek or regular yogurt (I use non-fat Greek)
Pinch of cinnamon
The evening before you want to eat your oats, mix all ingredients in an airtight container. Chill overnight.
The next morning, add fruit and nuts (or whatever you like) and eat! I like strawberries and next time I'll add sliced almonds. I hope you enjoy it.