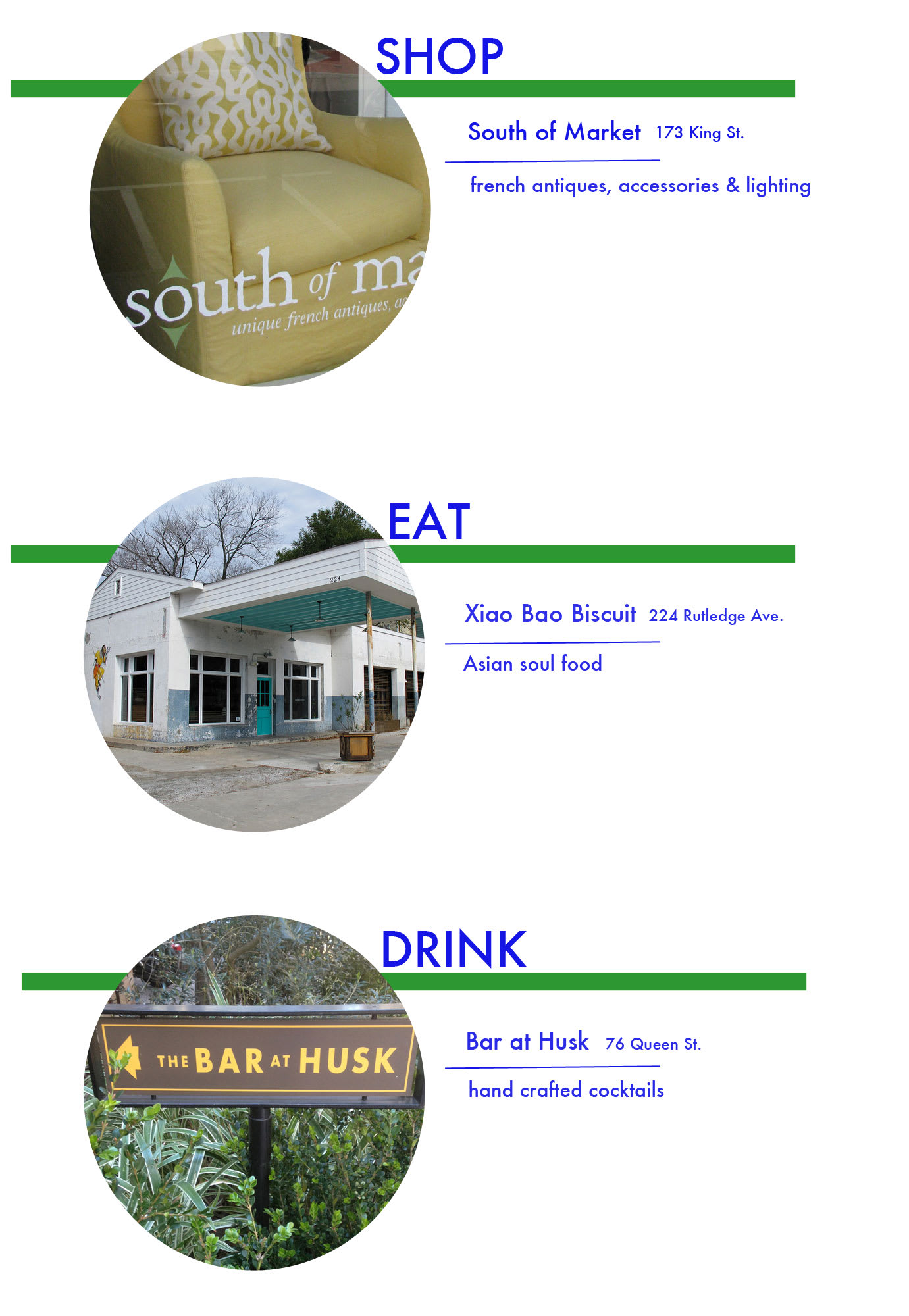 Charleston is chock full of interesting restaurants, bars and stores. Every time I visit, I discover something new.
SHOP
at
South of Market (SOM)
. This store had a wide variety of interesting accessories, stunning lighting (there was one gigantic industrial silver drum that was amazing..unfortunately I have no where to put it) and simple, comfortable furniture. I could have spent hours browsing.
EAT
at
Xiao Bao Biscuit
. Asian soul food in Charleston? Yes and it's fantastic. They offer dishes from China, Korea, Vietnam, Japan, Thailand and Taiwan plus delicious cocktails. I had the cau lau hoi which is a hoi ann wheat noodle dish with pork, greens and a light chili broth. It was as delectable as it sounds.
DRINK
at the
Bar at Husk
. Husk is known as one of the best restaurants in Charleston. It's a tough reservation to procure. If you want to enjoy the ambiance without the hassle, check out their lovely, free standing bar. It's located in a small house adjacent to the restaurant and they serve historic and modern cocktails.