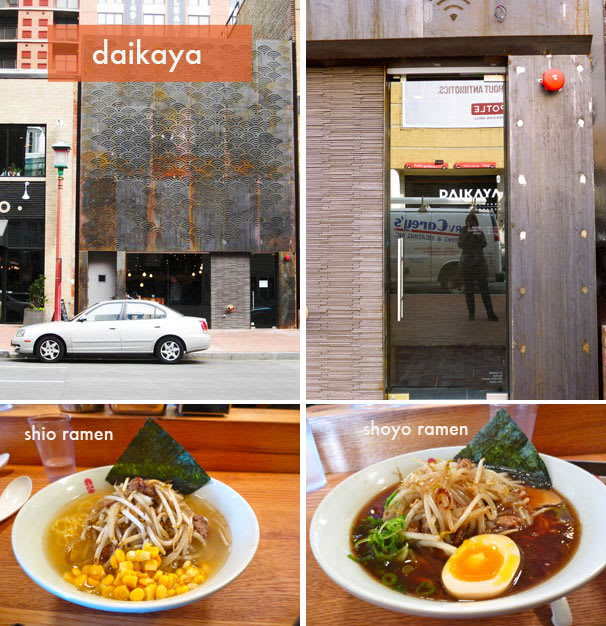 Yesterday, my husband and I had a lunch date at
Daikaya,
the new ramen shop in Penn Quarter. There's been a lot of hype about Daikaya and as we discovered, it's well deserved hype.
Working from home does have some benefits. I'd been reading that Daikaya had lines around the corner on their opening day and lines for lunch every day. We decided to get there right as it opened…and there was still a line.


Once we were seated, it was very straight forward. There are
4 choices of ramen
. I chose the shio ramen and my husband ordered the shoyo ramen. The staff carefully explains the differences between the broths and what to expect: this is a Sapporo style ramen with chewy noodles imported from Japan.
It was delicious! The ingredients are wok seared and then the broth is added, giving each bowl an amazing depth of flavor. I inhaled mine as did my husband. It's the best bowl of ramen I've ever sampled.


One word of warning: this is modeled on an authentic Japanese ramen shop. The idea is to eat and get going. We were there a max of 30 minutes from start to finish. The staff doesn't rush you but the space isn't designed for a lingering meal.


Daikaya 705 6th St, NW WDC 20001 Hours: Sun-Mon 11:30-10|Tue-Thurs 11:30-11|Fri-Sat 11:30-12