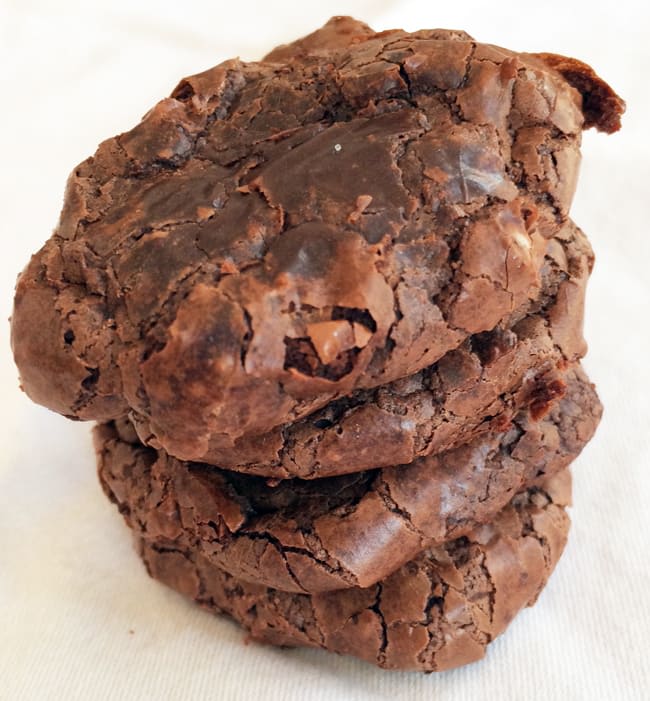 This weekend, I had a dinner party on Saturday night. I made an amazing
pork ragù and polenta
recipe from Bon Appétit. While the main course was delicious, the pièce de résistance was the cookies I made for dessert.
Flourless Salted Chocolate Cookies
ingredients
2 1/4 cups confectioners' sugar
1/4 teaspoon salt + sprinkle of sea salt
1 teaspoon instant coffee
1 cup cocoa powder
3 large egg whites
2 teaspoons vanilla extract
instructions
Preheat the oven to 350°F. Lightly grease two baking sheets. Whisk together the dry ingredients, then stir in the egg whites and vanilla. Scrape the bottom and sides of the bowl, and stir again until smooth. Dough will be very sticky. Drop the soft, batter-like dough onto the prepared baking sheets. Sprinkle each cookie with a little sea salt. (I used my tablespoon measuring spoon to portion out the cookies). Bake the cookies for 8 minutes. They should spread slightly, become somewhat shiny, and develop faintly crackly tops. Remove the cookies from the oven and allow them to cool right on the pan. When they're nearly cool, carefully loosen them from the pan with a spatula. Enjoy!