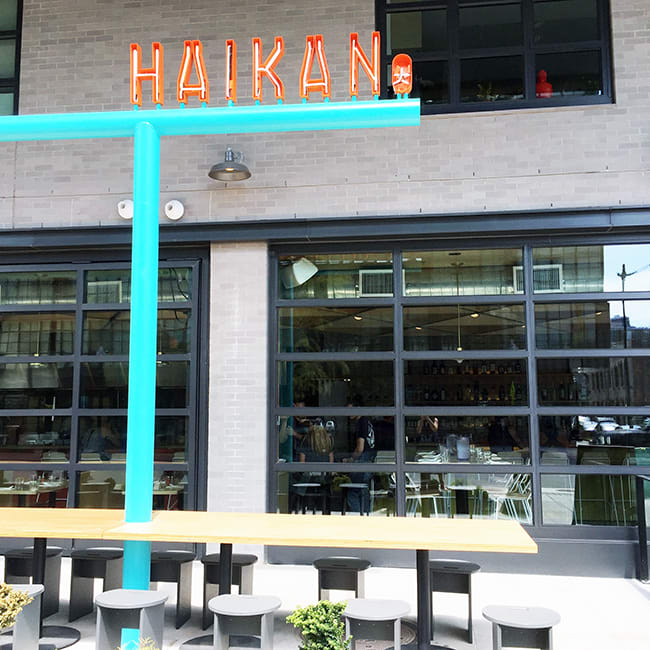 Haikan
, the latest ramen joint from the
Daikaya
folks, has finally opened at 805 V St, NW in Shaw/U St. It's been open around two weeks and my husband has already been twice. It's going to be his local spot and his reviews are favorable. Which means it's amazing. He's a tough critic. It's open for lunch (right now) Friday-Sunday from 12-3 and for dinner 5-10:30.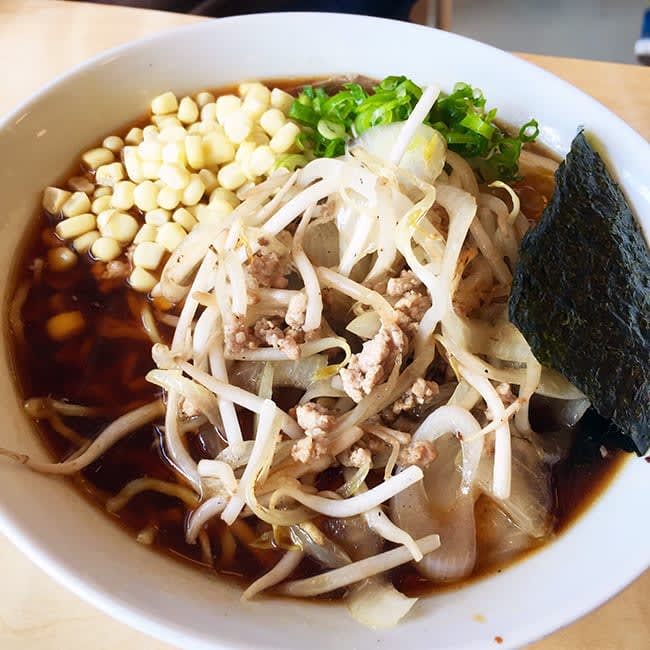 This is the Shoyu ramen with extra noodles and corn. There's not 2 pictures because unfortunately, there's no gluten free ramen at Haikan. I know I can't expect every restaurant to offer a gluten free options but I'm bummed. I love ramen. The
dinner menu
has a few offerings I could enjoy but it looks like Haikan is not going to be a regular haunt for me. However, that shouldn't stop you from checking it out!