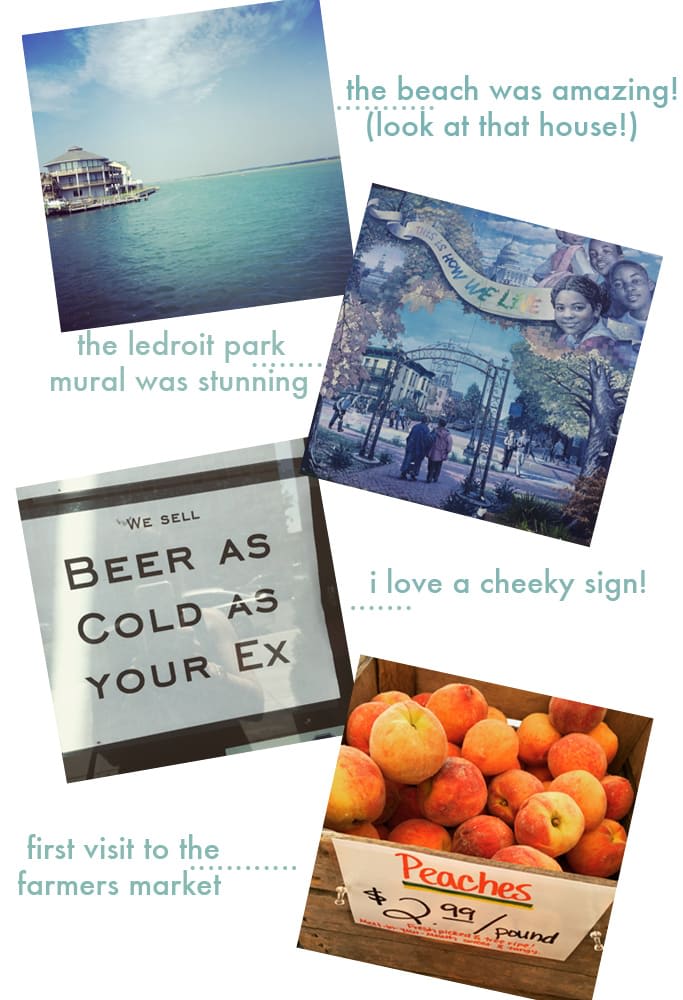 What have you been up to lately? As you can see via my
Instagram
photos, I've been having fun. The beach was amazing and I did not want to return to DC. We had fantastic weather and no shark attacks. (whew!)
When I returned, I dove right back into work. I viewed a cool house in Ledroit Park and stumbled upon this amazing mural.


While I was picking up a bottle of small batch gin from
Gallagher & Graham
, I noticed this hilarious sign in the window. I love a cheeky sign.
Finally, I was able to visit the
14th & U St. Farmers Market
on Saturday. It was fruits and vegetables galore. My husband and I had BLT's for lunch and they were delicious! Nothing like summer tomatoes and fresh bacon. #nomnom