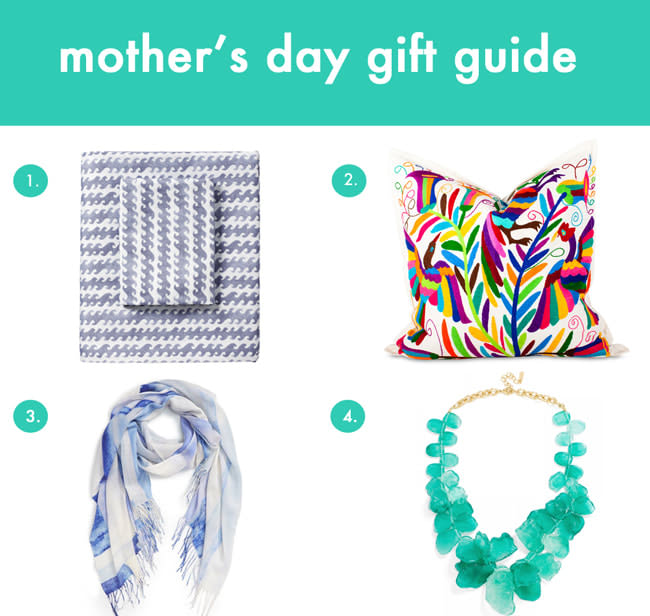 Mother's Day is May 8th which gives you three weeks to get ready. This is what's caught my fancy this year.
Wave Sheet Set. Adorable for the beach house.
Otami Throw Pillow. Everyone needs a little color in their life.
Lightweight cashmere scarf. For Spring nights when it's a little chilly.
Seaglass Bib Necklace. Statement necklaces are a must.