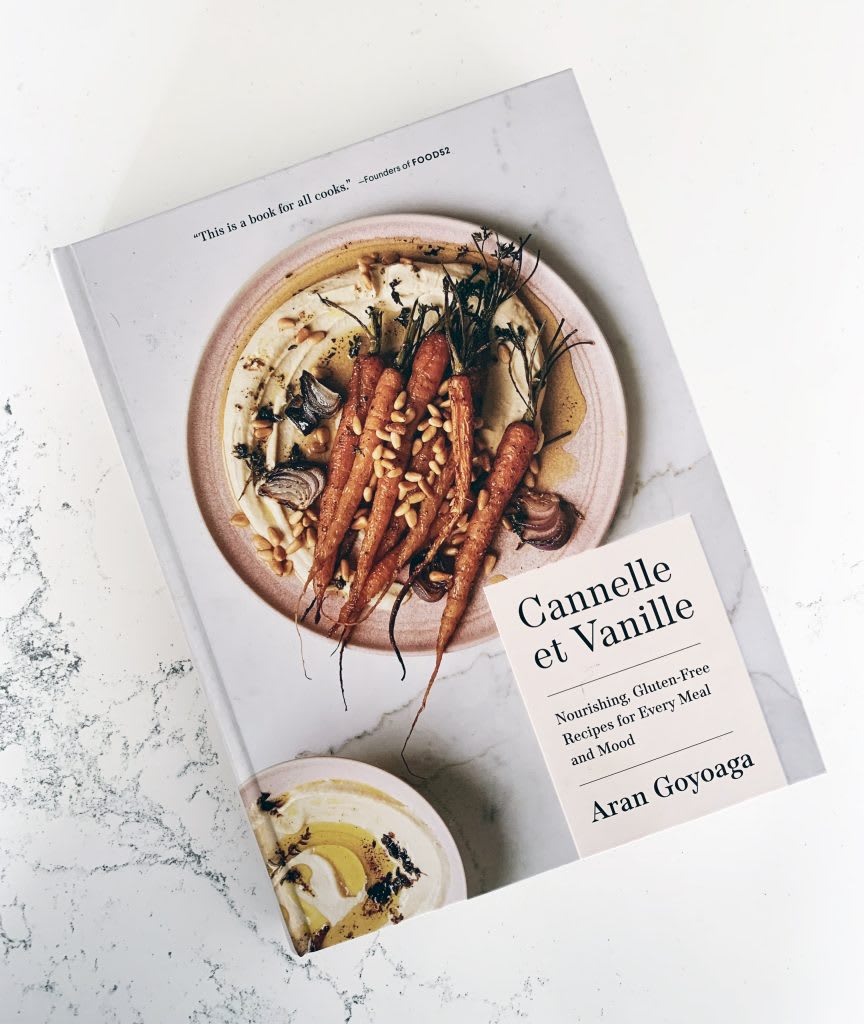 Last Fall, I stumbled upon a recipe for a roasted carrot soup on the Washington Post that sounded delicious. I love soup and this recipe sounded interesting. It was from Aran Goyoaga's soon-to-be-published cookbook Cannelle et Vanille and I was immediately intrigued.

The soup was terrible. It was likely an error on my part. It was my first attempt at a dairy-free soup where the dairy is replaced by cashews. Whatever it was, it was disgusting. But it didn't deter my interest in Aran Goyoaga. I started following her on Instagram. Even though my first attempt at one of her recipes was a failure, her success with gluten-free baked goods was interesting. I asked for her cookbook for Christmas and then poured over it. Yet I didn't make one damn thing. (Hahahaha! This is very me.)

Flash forward to quarantine and suddenly, I had some time to experiment with some recipes.

As someone who wasn't always gluten and dairy-free, finding any sort of baked goods that taste delicious is hard. They're almost always disappointing or they make me sick because I missed an ingredient that doesn't work for me. Fun, right?

This cookbook has been a revelation! It's incredibly gratifying to find recipes that don't make me sick AND taste good. If you have similar food allergies GO BUY THIS BOOK! Her pizza dough recipe is the closest I've found to my Dad's dough. Her cakes have blown me away. I mean, look at this ridiculous loaf cake I made two weeks ago. It's her take on a classic yogurt cake that her Mom made when she was growing up. Except her version has no yogurt or gluten. It was seriously amazing and even my *husband liked it. Enjoy!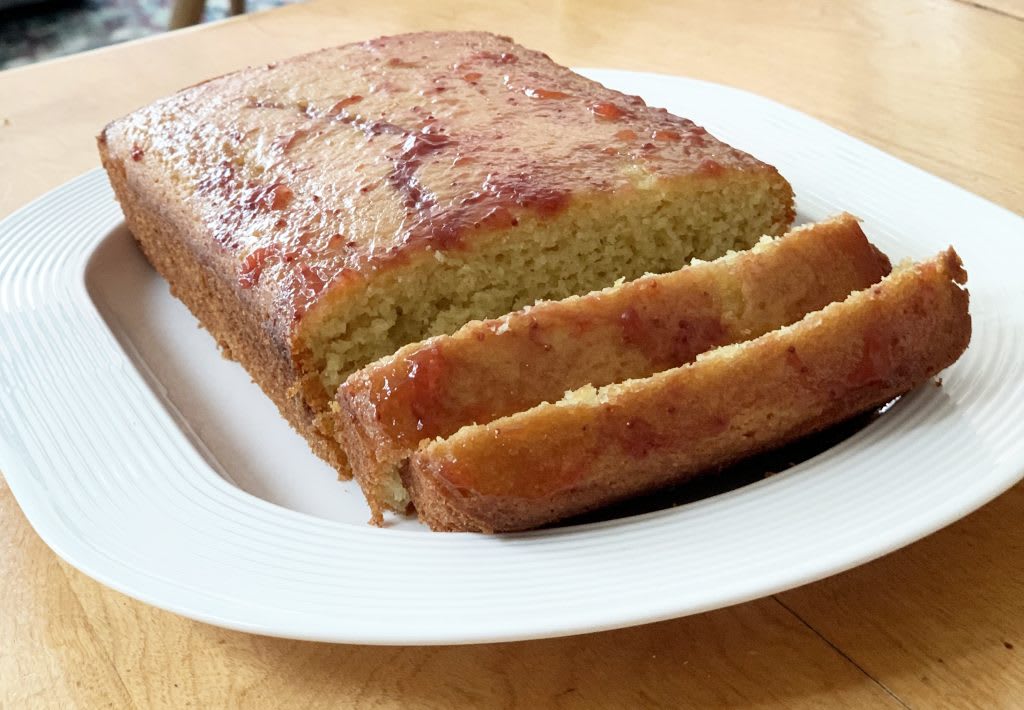 Citrus Olive Oil Cake
3 eggs.
1/2 cup maple syrup.
1/2 cup olive oil.
1/3 cup milk (I used coconut milk so it'd be dairy-free).
Zest of 1 large lemon.
1 cup superfine brown rice flour.
1 cup almond flour.
2 1/2 teaspoons baking powder.
1/2 teaspoon salt.
Preheat your oven to 350 degrees. Whisk all wet ingredients together in a bowl (eggs, maple syrup, olive oil, milk). Stir in lemon zest, brown rice, almond flour, baking powder, and salt. Pour into a greased loaf pan. (I spray my pans with olive oil). Bake 35 minutes. Remove and cool on a rack. Take out of the loaf pan then spread 1/4 cup of strawberry jam on top of the cake. (Aran used Bonne Maman Apricot Fruit Spread on her version but I prefer strawberry). Bon Appétit!

*My husband has no food allergies and no sweet tooth. For him to get excited about a cake (much less one with no dairy or gluten) is a big deal. He also thinks he's a restaurant critic.