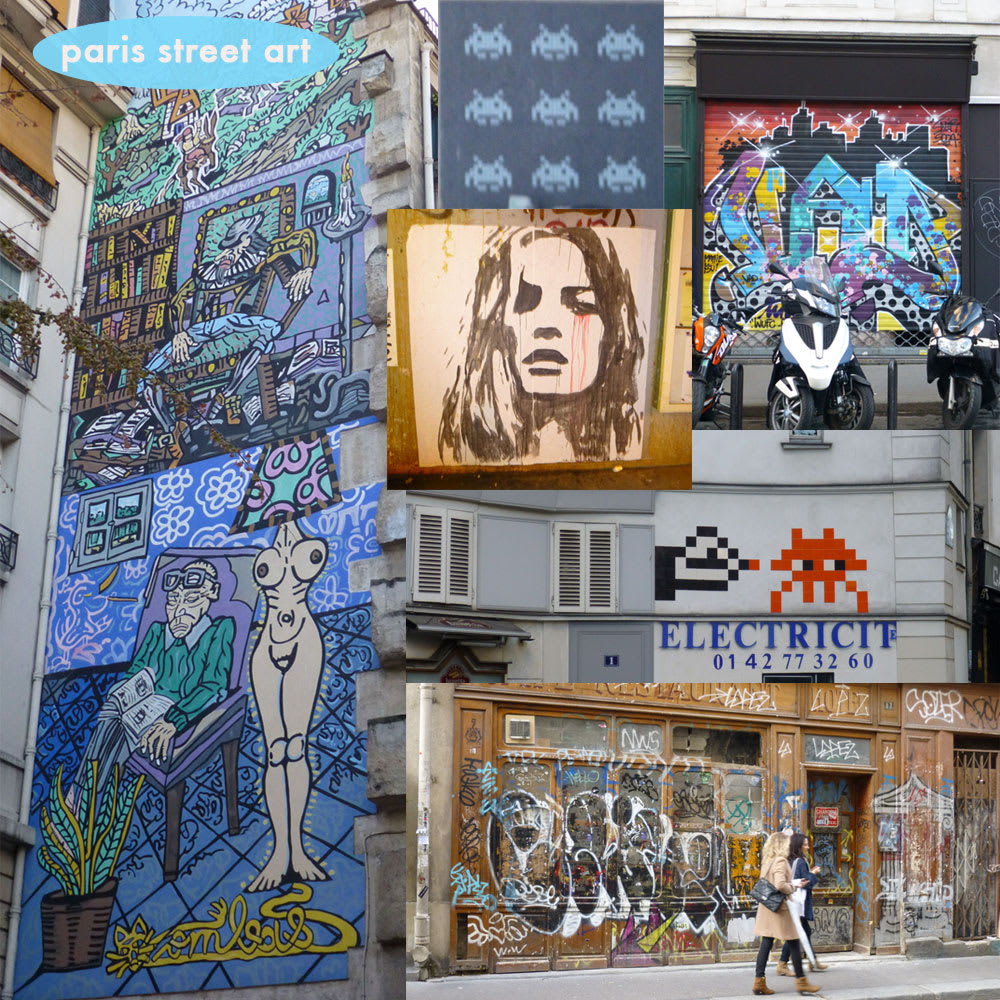 Our trip to Paris was fantastic! I don't know how anybody could have a bad experience visiting such a magnificent city. Every where you turn, you see something stunning.
We stayed in the
Marais
neighborhood in an
apartment
. Friends of ours stayed in the same place a few years ago and raved about the location, the comfort and the price. I love staying in apartments in foreign destinations because I can pretend to be a local. It's a different perspective and often takes you off the tourist track. In my opinion, it's the best way to explore a new place.
We didn't do the typical tourist things. We attempted a few at the beginning of the trip. The day we arrived was a holiday. Therefore, everywhere we went that was touristy was completely mobbed. When we walked down to street to Notre Dame cathedral, the line was around the corner. We took a boat tour on the Seine and it crowded and horrible. I was completely discouraged. After the first day, we decided to focus on exploring neighborhoods and people watching instead of seeing the big sights.
There were a couple of experiences that brought me pure joy: wandering down
Rue Monotorgreuil
(a street closed to traffic and full of interesting shops), going to
Les Puces
(the largest flea market in the world.. but not your typical flea market.. mostly an antique market), exploring the
Lourve
,
Le Pompidou
(the modern art museum) and the
Musee d'Orsay
(the Impressionist museum).
Another highlight was a walking
tour
of the Marais with Anne Ditmeyer, the author of
Pret a Voyager
. A blogger
pal
recommended her and it was one of the best things we did. She's lived in Paris for years, loves it and has written a wonderful Paris
guide
for
Design*Sponge
. Since she's an insider, she has great tips for enjoying the city plus she can help wrangle things for you. I'd forgotten to buy a memory card for my camera. Anne took us to a camera store and helped us navigate the purchase. She also called a couple of restaurants and made reservations for us. Anne guided us through the streets of the Marais and introduced us to all the hidden gems in the neighborhood. The tour hit all the highlights: the
Place des Vosges
,
Rue de Rosiers
,
Merci
,
Bonton
,
Sam
plus numerous recommendations for good eats and drinks. If you're interested in a personalized tour of Paris, book her. It's worth it!
The city is gorgeous and I was captivated by the street art and the amazing architectural details. For a house/design geek, Paris is heaven. Below are a few of my favorite doors from walking around the city. (I'm obsessed with the round door knob in the middle of the door.)
More details this week