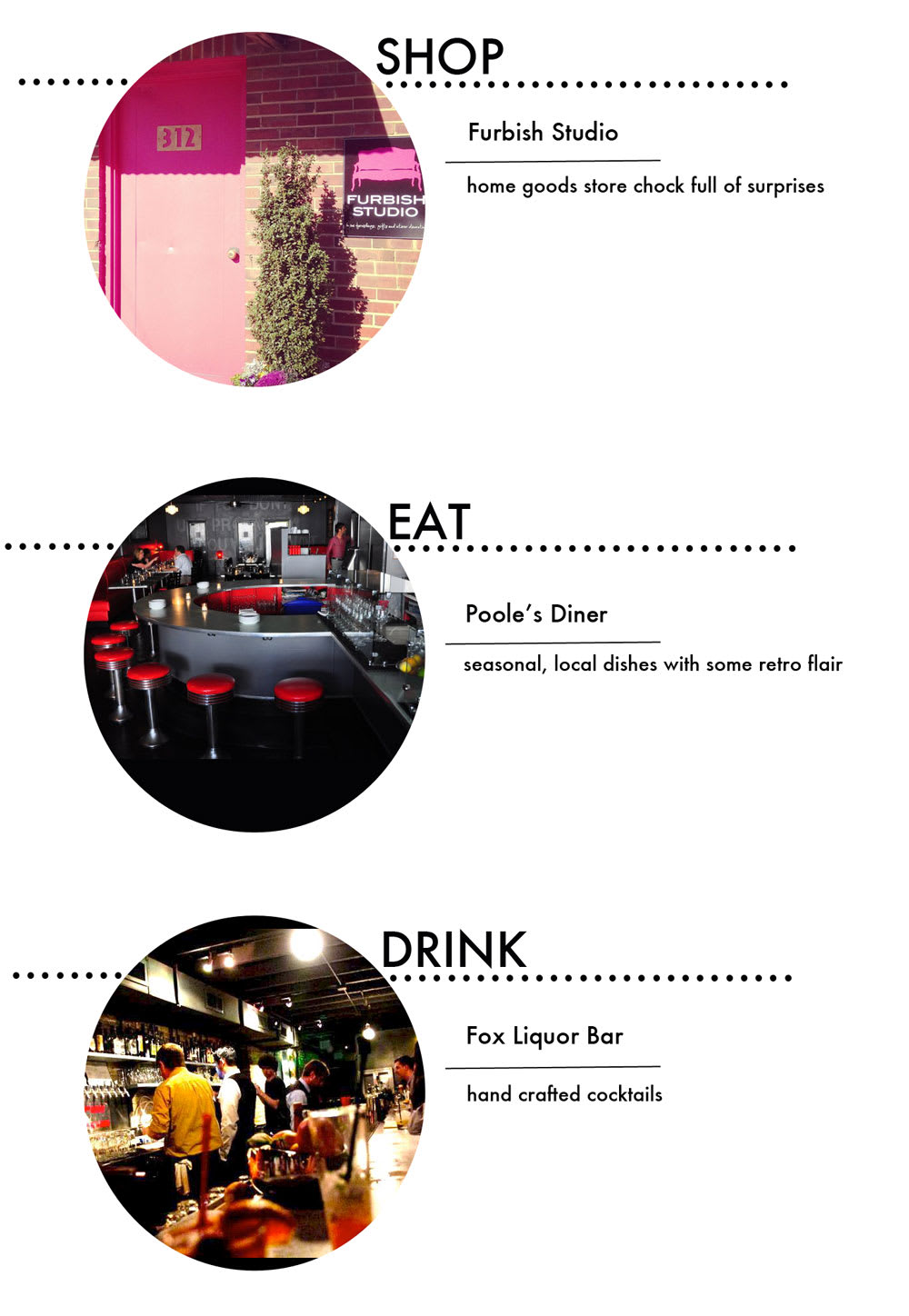 Thirteen years ago, I moved to Washington, DC from Raleigh, NC. I had just returned from living in Spain for a year. I found Raleigh frustrating. There wasn't a walkable downtown and there weren't many unique restaurants and bars.


Things have certainly changed! Over the holidays, I had the opportunity to enjoy some of the new (to me) places that populate the NC capital.


Furbish Studio
is one of the best home stores I've visited in years. Located on a quiet street full of warehouses, it's full of hidden treasures. It has fantastic chandeliers, pillows galore, original art and coming soon, their own line of furniture. If you can't get to their retail store, their website offers a large selection of their goods. Remember the Mr.& Mrs. Santa cocktail glasses from my
gift guide
? I found them online at Furbish.
312 W. Johnson St


Poole's Diner
served one of the best meals I've had this year. I had an arugula, pink lady apple and blue cheese salad and rabbit papperadele. It was as delicious as it sounds. The chef, Ashley Christensen, owns several restaurants in Raleigh. I
read
about her and the Raleigh food community in
Bon Appetit
. Naturally, I'd want to sample the goods while I was visiting and I was not disappointed.
426 S. McDowell St.


The mixology craze has hit Raleigh and
Fox Liquor Bar
is an excellent example of the genre. This is another Ashley Christensen locale and it focuses on hand crafted cocktails. The music was lively, the cocktails were strong and the exposed brick walls and concrete floors give the bar an industrial vibe.
237 S. Wilmington St.