One of my favorite parts of owing a home is the ability to refresh the rooms. When I moved into our condo, I utilized what I already owned. Although I loved everything I employed in my initial decorating frenzy, my taste has evolved. Recently, I revamped my bedroom. Below is the before and after:



I'm a big fan of color (as if you couldn't tell from my other photos.) My bedroom is pale yellow. The furniture is my great grandmother's bedroom suite. I refinished the set and added new pulls. The chairs were my Nana's. Originally mauve velvet, they were recovered in 1998. They're due to be recovered again but that's a project for later this year. I'm already plotting what kind of fabric I'm going to buy at the Paul and Galbraith sale.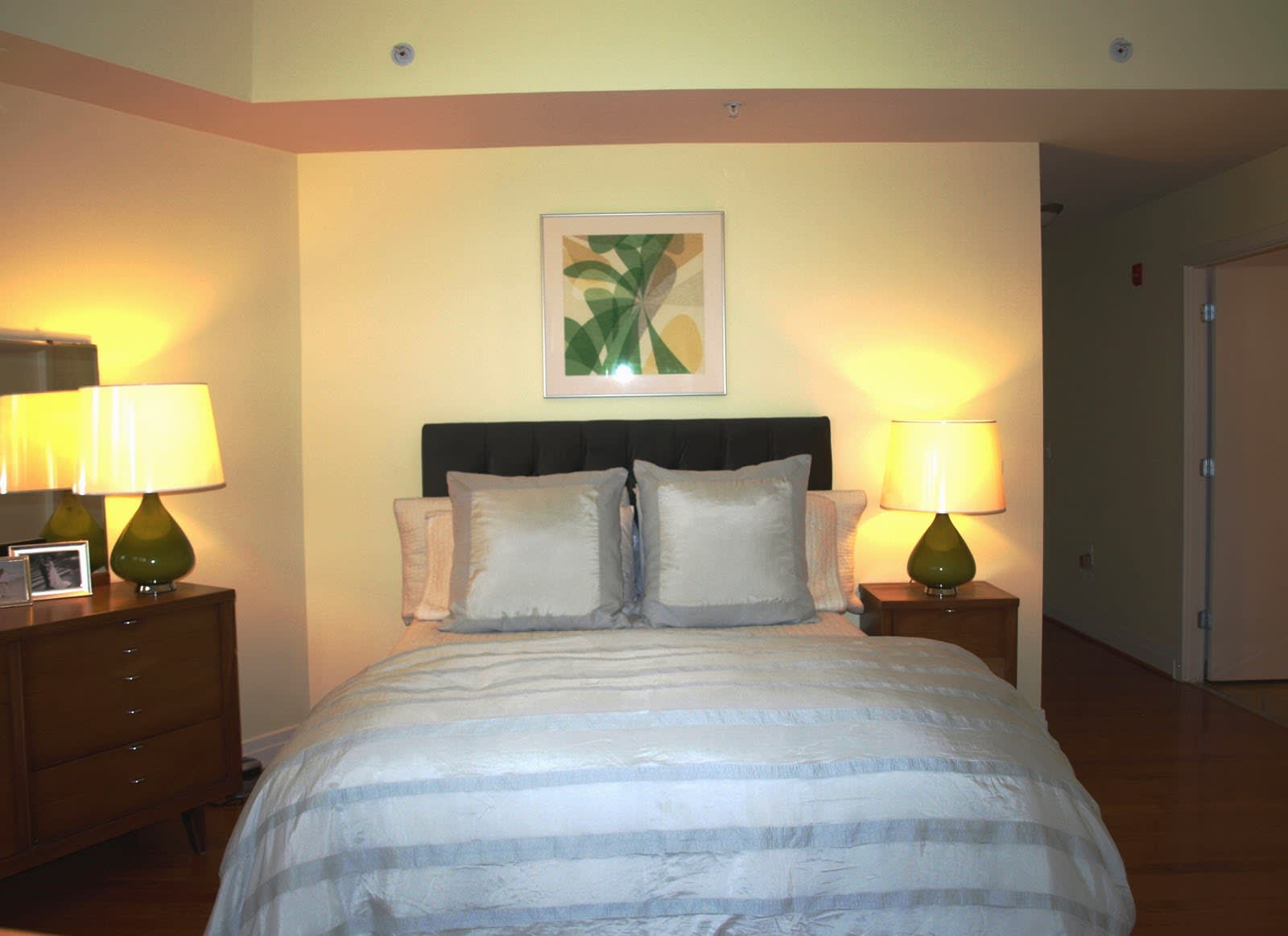 This is the bedroom now. Same furniture, new configuration. We installed hardwood floors in the bedrooms, I added new bedding, my JA lamps (SO EXCITED!!), a Campbell Laird poster and a dark gray upholstered headboard. Same soothing, comfy atmosphere with a few elegant twists. I love it.