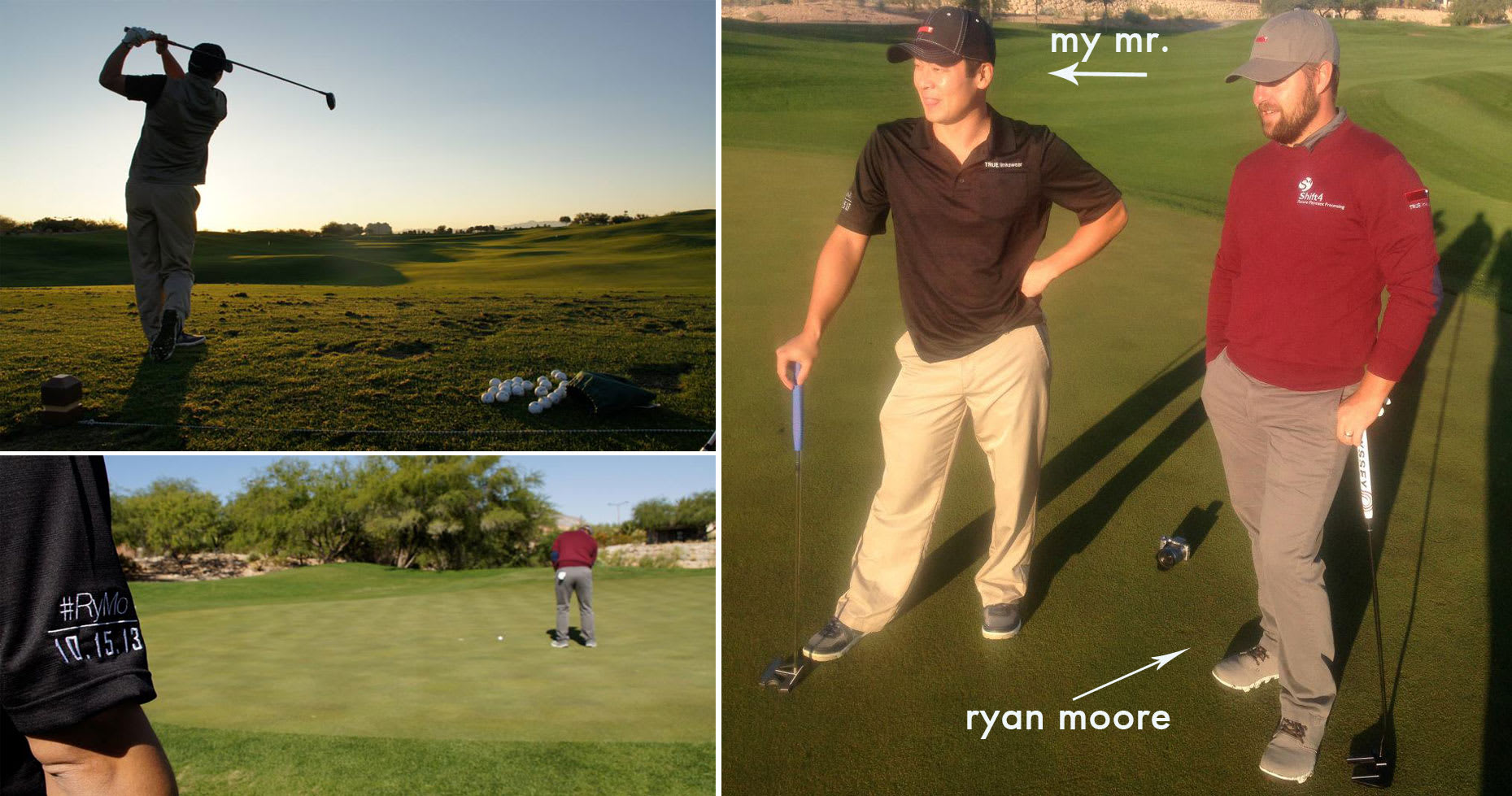 Vegas was an experience and not the kind you usually have in Vegas. Yes, there was gambling, drinking and dancing but there was also a once in a lifetime experience for my Mr.


The whole point of the trip was the
contest
that my husband won on Facebook. It was unbelievably real: hotel for three nights, my husband's flight, a meal and a show. We stayed at the
Bellagio
, saw
Jabbawockeez
and ate at
Sushi Roku
courtesy of
vegas.com.
Then there was the golf and the gear. He and the other contest winners played a round with Ryan Moore at
TPC Las Vegas
. Then
True Linkswear
gave them two pairs of shoes, a golf bag, two hats and an embroidered shirt commemorating the day. Unfortunately, nobody hit the hole in one for $1,000,000. (which sucks, right? i knew the odds of it happening were nil to none but still..i had a lot of fun daydreaming about what we'd do with the winnings!)
Bellagio Pool
Meanwhile, while he was hobnobbing on the golf course, I enjoyed the beautiful weather at the Bellagio pool. It was one of the highlights of my trip along with a stellar massage at the Bellagio spa. I also really enjoyed the spectacular dinners we experienced at
Bartolotto
and
Julian Serrano
.
Would I go back to Vegas? No way. For me, there's not one redeeming feature to the town. I should preface the statement by saying I don't like to gamble. However, I'm grateful I was able to go. I'm also thrilled my husband had such a cool experience. Thanks
True Linkswear
!