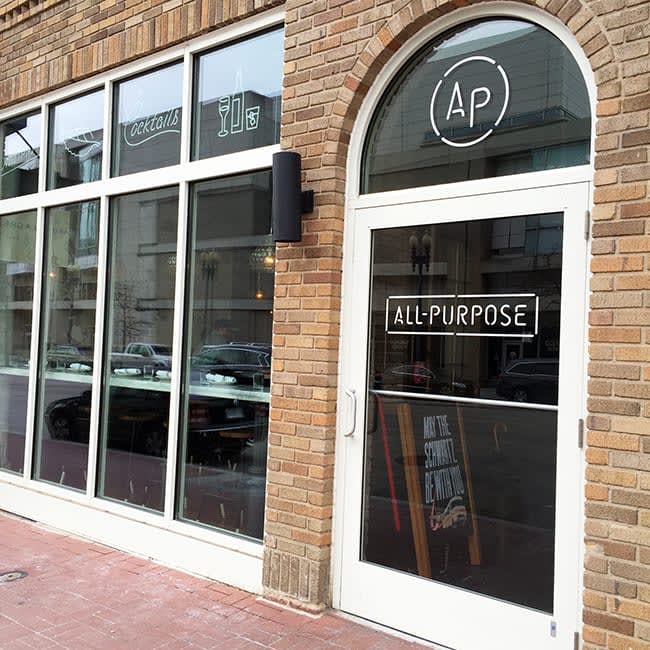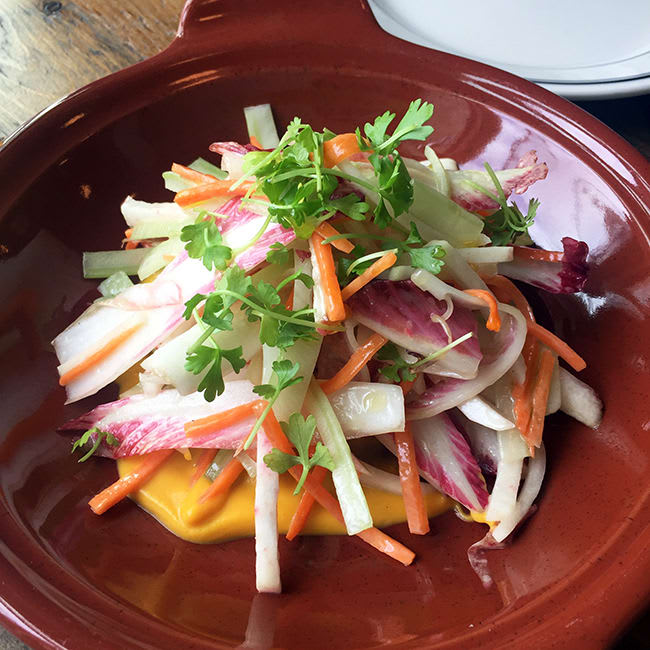 My husband and I went for lunch and we shared a roasted squash and apple salad and each had a pizza. I really enjoyed the salad of red endive, carrots, apple, celery and radish atop the roasted butternut squash.
My husband went for the DIY pie and got pepperoni. He said it was better than 2 Amy's and in the DC pizza world, that's the highest compliment you can receive.
I had the gluten-free pizza with pepperoni. There's no photo because gluten-free pizza is sad. Dairy is out for me too so it's just dough and pepperoni. Who wants to see that? As for the pizza itself, it was OK. I don't know if I'd go back for it. However, gluten-free pizza is hard and the whole place shouldn't be judged on this one category. I've only found ONE decent gluten-free pizza in all of DC.
Overall, I'd go back for the antipasti and because everyone else will enjoy a fantastic pizza.
Located at 1250 9th St, NW. WDC 20001. 202-849-6174