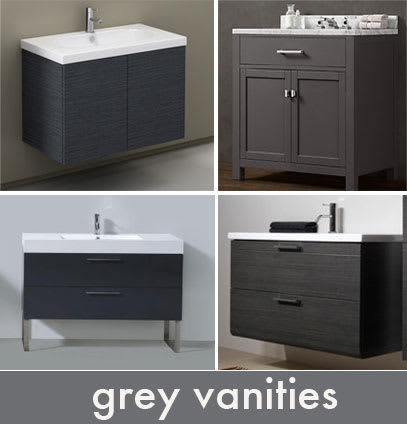 Now that I started day dreaming about new bathroom vanities, I can't stop myself from doing research.
I decided a grey vanity would suit our bathrooms. The granite in our bathrooms is dark grey and black which would look amazing with a grey vanity.


The four vanities pictured are the best options available on line. Of course, I'll be looking at stores in the area plus I'm still thinking about painting the cabinets. With new paint and new pulls, it'd be a new look.


Are you embracing my vision yet? Which vanity to you like best?