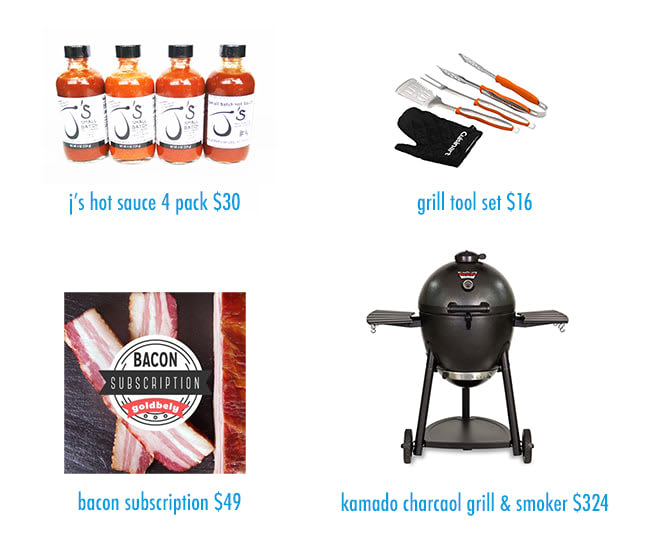 I can't believe it's Father's Day this weekend! Here are a few gift options that will please any of the men in your life.
J's Hot Sauce Four Pack Sampler This is my friend Jason's hot sauce company. It's delicious and for those who love hot sauce, it's no joke! Especially #4. It makes my husband break into a sweat every time he eats it.
Grill Tool Set
The grilling essentials and it comes in different colors. I'm getting orange because my Dad's high school colors were orange and black.