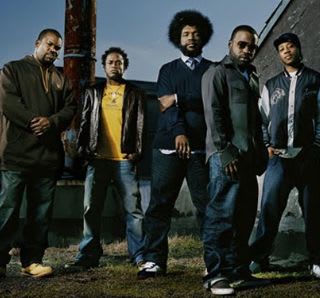 This my week of music at the 9:30 Club. I went to see the on Tuesday and it was an amazing show. I see them whenever possible because they're such great musicians. They played for 140 minutes and they rocked it.
I love seeing live music and I really don't take advantage of living across the street from the 9:30 Club. That's one of my resolutions for 2010…MORE live music.
Tonight, I'm going to see Sharon King and the Dap Kings. The Dap Kings were the back up band for Amy Winehouse and her big album Back to Black. I grew up listening to Motown so I love this sound.
I'm also thrilled that we're not doing the typical "dinner out" this year. Maybe I'll become a 9:30 Club groupie in 2010 and get to know the entire bar staff. Hmmm. Could be an interesting year.
Meanwhile, Happy 2010! I'm hoping for a year of good sales, cool trips, adventures with good friends and fun with my family. Salud!