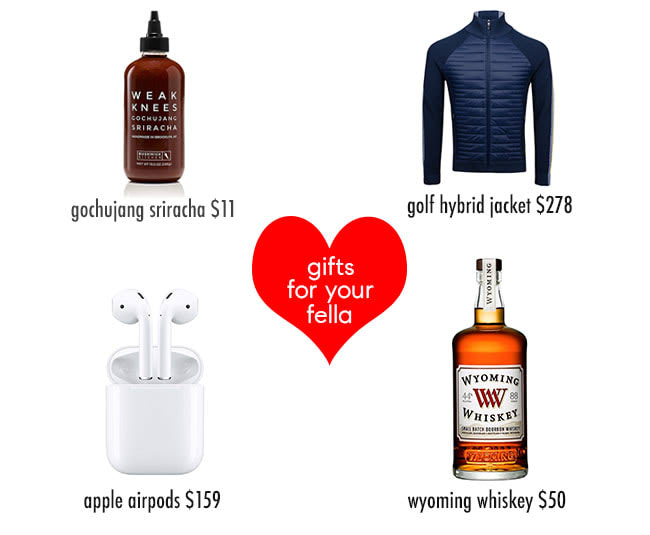 Per always, I'm a little late to the game on this gift guide. Especially if you're ordering something online. However, I love all these options and most* are Mr. tested and approved.


Wyoming Whiskey $50 (also available locally at Cairo Liquor store on 17th St.)
Apple AirPods $159
*My Mr. has a version of this jacket that he loves by Nike. It's no longer available but this looks similar. Apparently it's the best on those days that are kind of warm and kind of cool while playing golf.