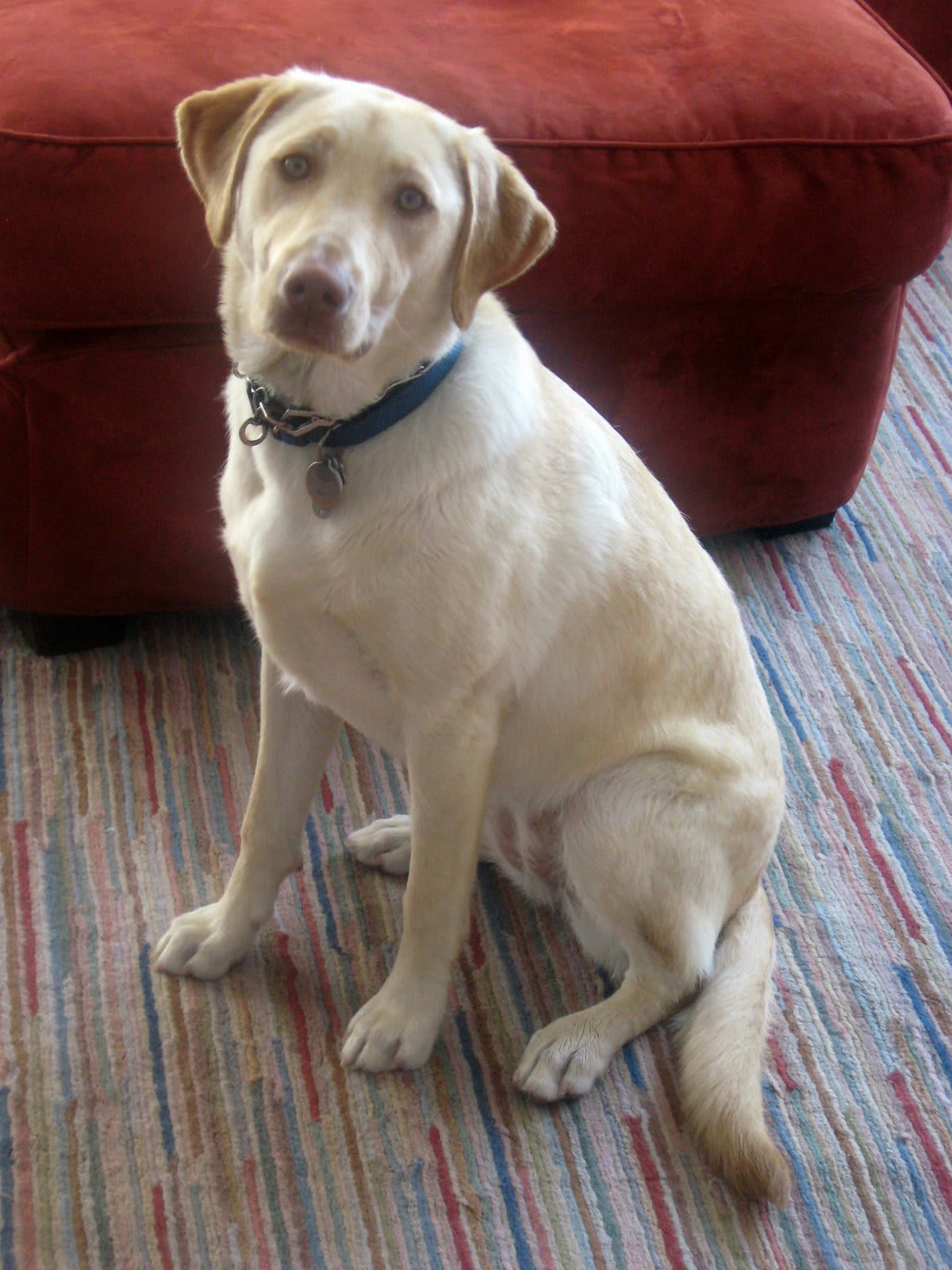 This is Bella. As I've mentioned in my last post, we're
doggie
sitting for my parents. They went on a grand tour of the West (Denver, Grand Tetons, and CA). We used the beach house (thanks!) and volunteered to keep the pup. She's 7 months old and she's got a lot of energy.
DC is a dog friendly town. People LOVE their puppies. City living with a puppy has been a great experience. But it's really different from beach living with the puppy.


Our condo building is very dog friendly. It's a point of contention for some owners..some dogs have a little bathroom problem in the elevator. That's not what you want to see first thing in the AM.


I've found that living in a dog friendly building is actually a selling point in DC. There's a lot of DC condo buildings that have a "no pet" policy or just a "cats only" pet policy. Cleavland Park (CP) is especially tough for pet owners. I have a client looking for a one bedroom in CP but she has a cat and a dog. It's been almost impossible to find her something.


Having Bella visit has been a ton of fun. Since we don't own a dog just a cat, the learning curve has been interesting. First, you meet all sorts of new people with a dog. I've met a lot of neighbors in the last week and half. Second, you become really familiar with the dog park. Shaw has a great dog park on 11
th
and S St, NW. The dogs seem to be friendly although I do get
skeeved
out by cesspool smell.
Uf
. Third, it's not as hard as I thought it would be to care of the pup. The hubby has been resistant to getting a dog because we live in a condo. I see his point of view: late night walks aren't fun especially in bad weather. But Bella sure has been fun. She goes home tomorrow and I'm going to miss her a lot.
Awww
.