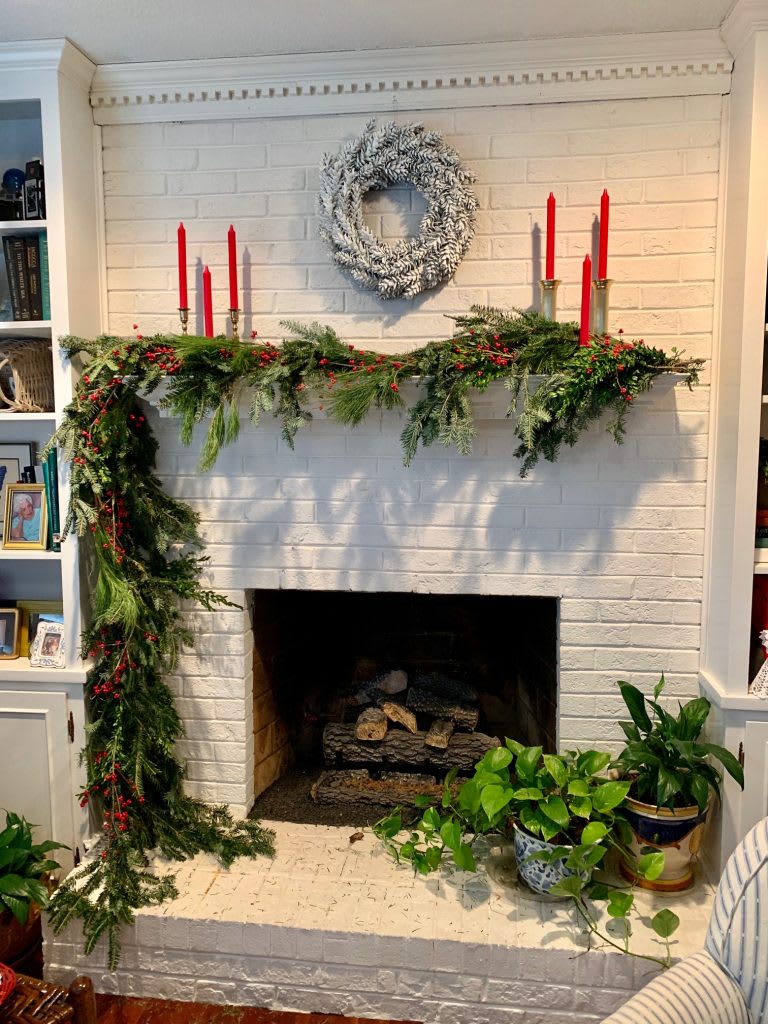 I'm back from North Carolina after a whirlwind six day visit. It was fun and exhausting. As always, it was a blast seeing friends and family.


This years mantel was inspired by the
asymmetrical garland
that took Pinterest by storm. Obviously, it inspired me too but I didn't DIY a thing. Dad ran to the Farmer's Market and bought a beautiful garland for $12. I love the Farmer's Market!
I almost boycotted the entire endeavor. Dreaming up something new every holiday season is difficult. Some years I feel more creative than others. This was one of those years and I loved the results.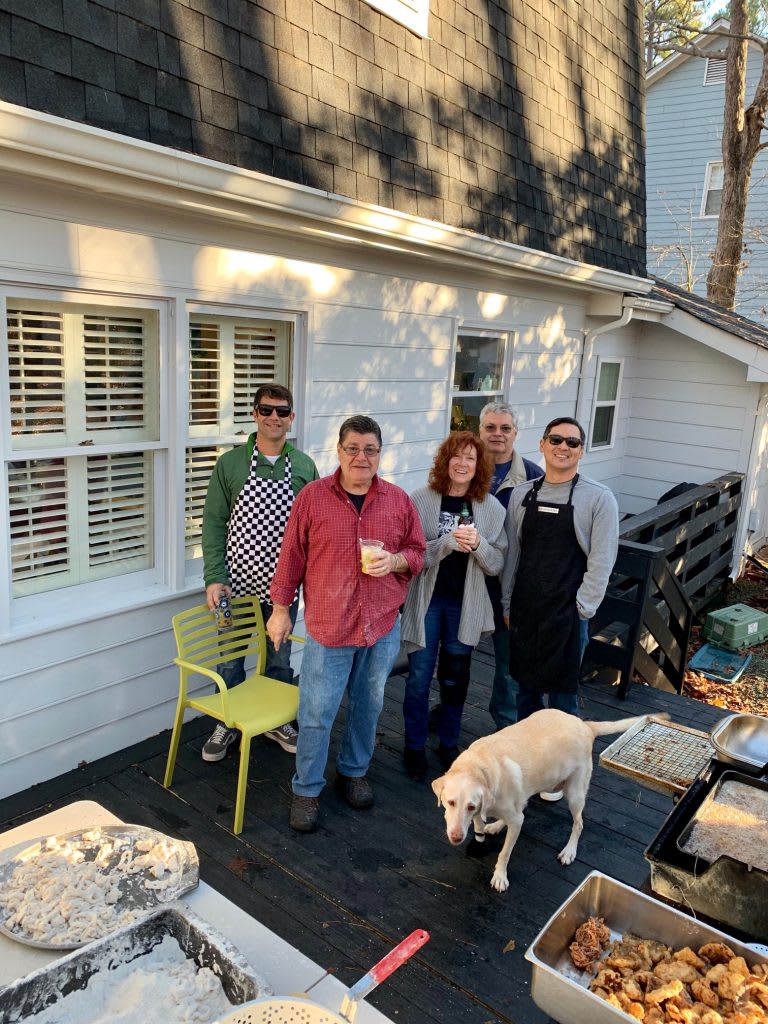 Here's the annual Christmas Eve fish fry photo. It's one of my favorite traditions and this year it included my Uncle Mike and Debra. Usually they take off in the wee hours of the morning. It was a treat to have them as part of the fry squad.

How was your holiday? Are you glad to be home?