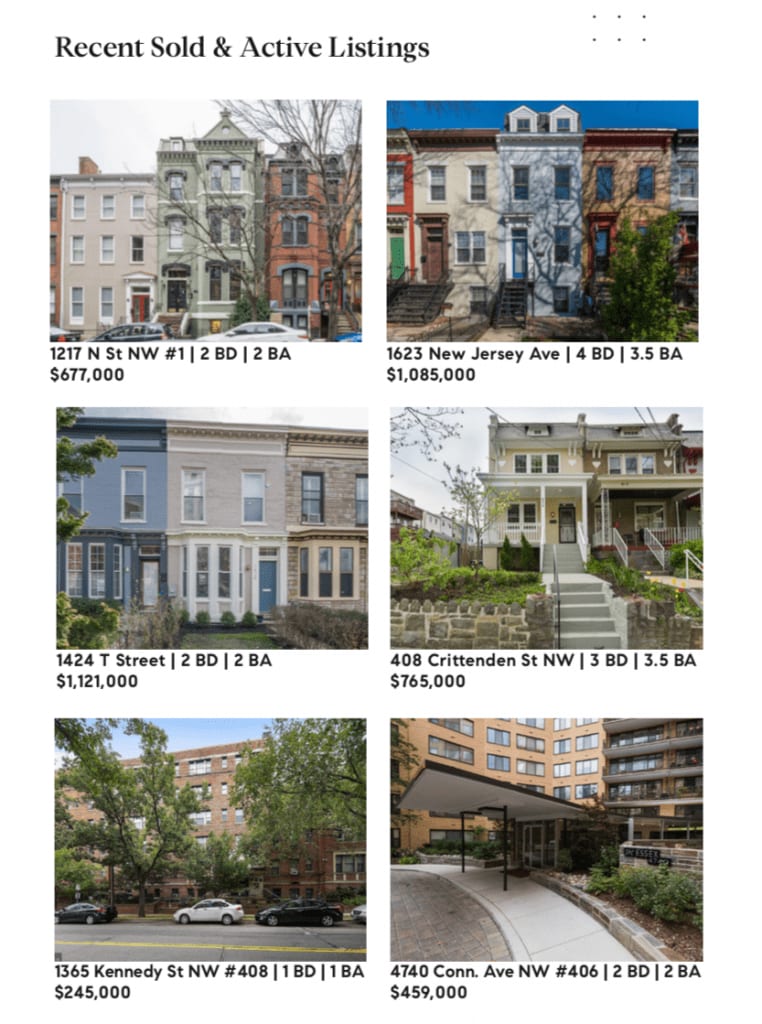 As you might have guessed from the photo above, the Spring real estate market has been a little bit nuts.


I found a house off market for some of my clients after a 3 (!!) year search. On their perfect block with everything they said they wanted. In Logan Circle, that's nothing short of amazing.


My listings downtown have been moving too. 408 Crittenden St, NW was on the market one day and sold for 40K over list! The Petworth market is bananas.


Upper NW listings are moving a little slower but they're still moving. I'm used to 7 day listing period. Up there, it's more like 30 days in the condo market.


Over a million dollars, I'm seeing properties take more time to sell. Especially if they're not priced correctly. The 550-950K market continues to be fast especially if it looks good and is a desirable location. Yesterday at my Compass staff meeting, a Logan Circle condo had 22 offers. 22! It was under priced but still. 22!


As always, if you need assistance to buy or sell,
Contact me