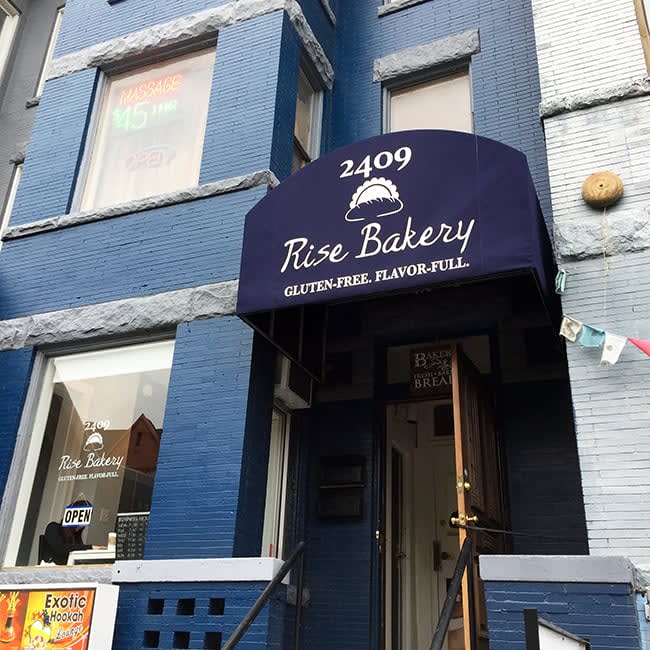 Rise Bakery
, located at 2409 18th St, NW in Adams Morgan, is a gluten-free bakery. This is monumental news in my gluten free world. A couple of months ago, my husband popped by there and grabbed a few things: a bag of bagels, a loaf of bread, a banana nut muffin and a cinnamon roll. They were delicious and I was so excited. Good gluten-free bread and pastries are hard to find.
I had an appointment today in Adams Morgan so I popped by the bakery. I grabbed a chocolate croissant and a cherry-ginger scone. I was not disappointed! Is the croissant light and flakey like a regular croissant? Nope but it's pretty close in taste. I ate it in 3.2 seconds.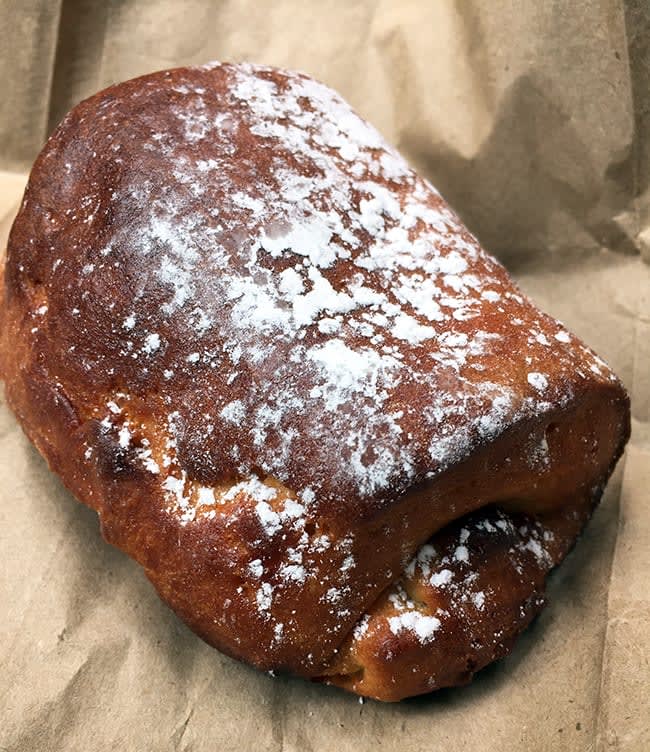 The cherry-ginger sconce was also yummy. Out of everything I've sampled, I've liked the croissant, banana nut muffin and the cinnamon roll the best. Their bread is also tasty. If you're gluten free, Rise Bakery should be on your list of places to try in DC.