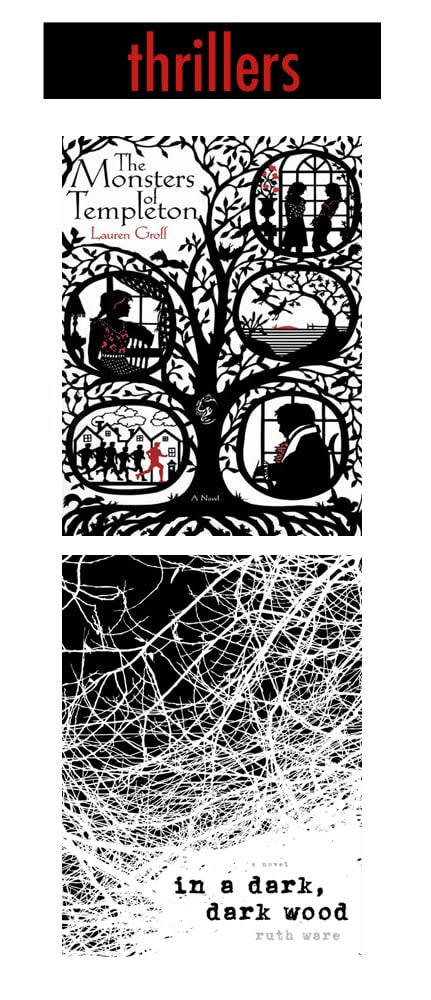 In honor of Halloween and Día de los Muertes, these two novels are the best that I've read lately in the weird and scary category. I enjoyed them because I like strange and creepy (as long as the creepy isn't happening to me personally.)
Lauren Groff's latest book, Fates and Furies is on all the Fall "must read" lists. I'd never heard of her and while researching her new book, I discovered her first novel The Monsters of Templeton. I checked it out of library and when I started reading it, I was instantly engrossed. It's a complicated narrative with tons of plot twists.
In a Dark, Dark Wood by Ruth Ware is a fast paced thriller. Set in the woods in a spooky house with no cell service (natch), it's a tale about old friends getting together for a hen party. Except there's a deadly turn. (dum dum dum).
I read both in a matter of days. To me, it's a sign of a good book. Enjoy!