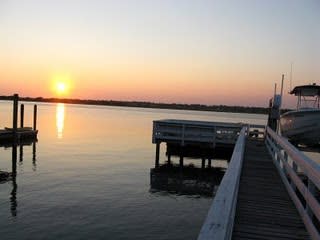 Next week, I'm going to my parent's beach house in NC. All week I've been waking up and saying "Next week this time, I'll be at the beach!" I can't wait.


As always, as soon as I get ready to go somewhere, all hell breaks loose at work. This week has been insane, in a very good way. But insane, nonetheless.


A lot of issues are swirling around in real estate news today. The most interesting is an article from Realtor Magazine: "
Home Tax Credit Could Expand
" Congress is discussing increasing the tax credit to 15K and making eligible to ALL buyers with no income restrictions. This would be an immense boost to the real estate industry. The the 8K tax credit and the low interest rates have really stimulated buyers. If it increases to 15K, good things will happen. (Do a little happy dance at this point if you're a buyer!)
Have a great weekend and a wonderful 4th of July!!