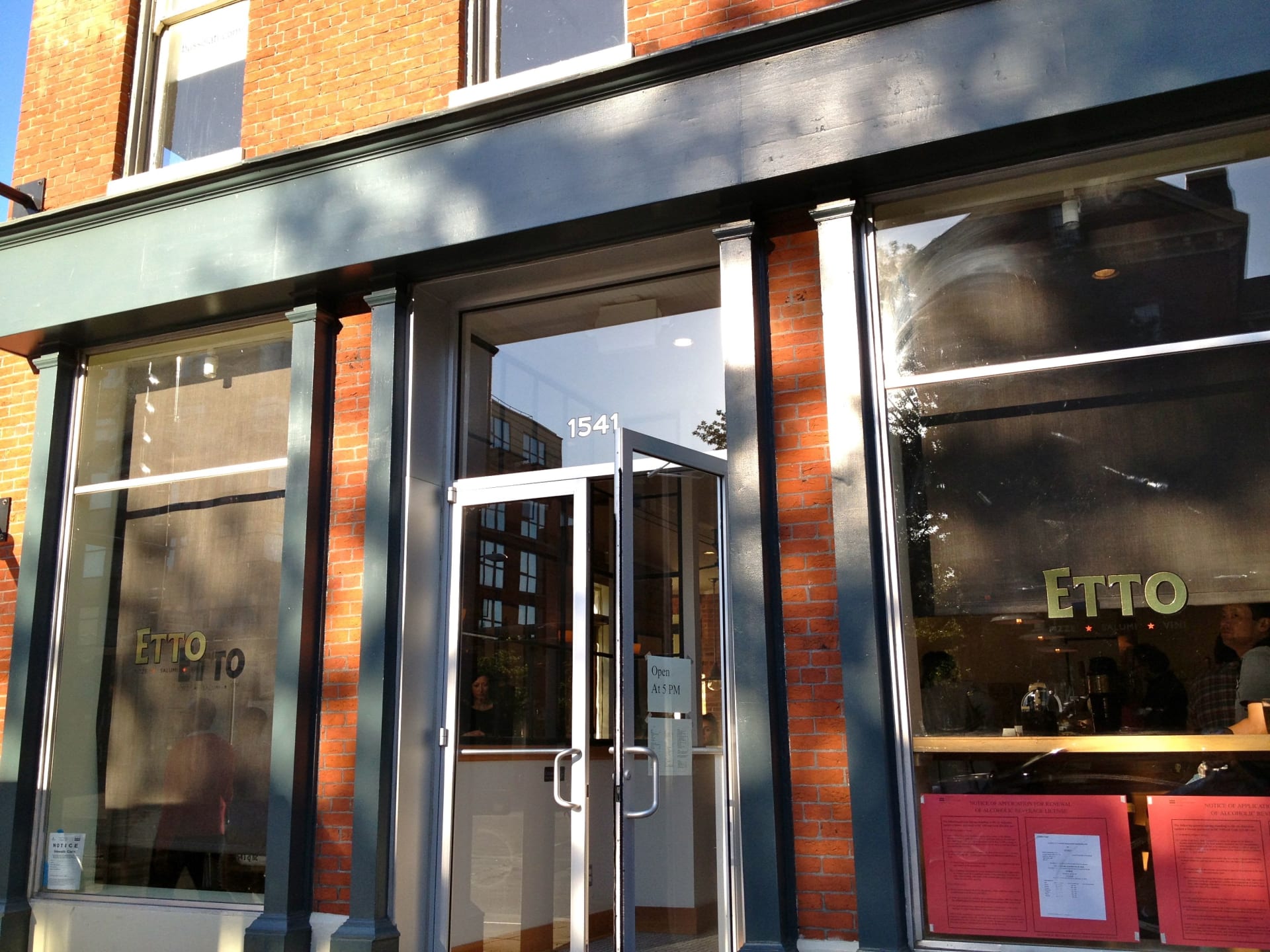 Out of all of the new restaurants opening in my 'hood, I was most excited about
Etto
. Etto is a collaboration between the guys at
2 Amy's
and the guys at
Standard
. I grew up in an Italian restaurant that served excellent pizza so I consider myself a pizza expert. 2 Amy's is, by far, the best pizza in town. I knew Etto wouldn't disappoint and it didn't.
On Sunday, hungover exhausted from the wedding in NC, my husband and I walked to Etto. It's located on the corner of 14th and Q St, NW. The space is sparely but beautifully decorated and has 42 seats. There will massive lines due to the limited number of seats and they do not take reservations. Since we dine at the same time as toddlers and the elderly, this shouldn't be a problem for us. For all you normal folk, you will wait for a table and forget about large parties.
Food Etto
As I anticipated, the food was fantastic. I focused on the pizza and the small dishes. The small plates we sampled were fresh and delicious. I was completely enamoured with the porcini salad. The lemon vinagrette was out of this world. The pizza was perfect. Overall, it was my ideal meal after a long weekend.


Etto 1541 14th St, NW Open Tuesday-Sunday at 5pm.