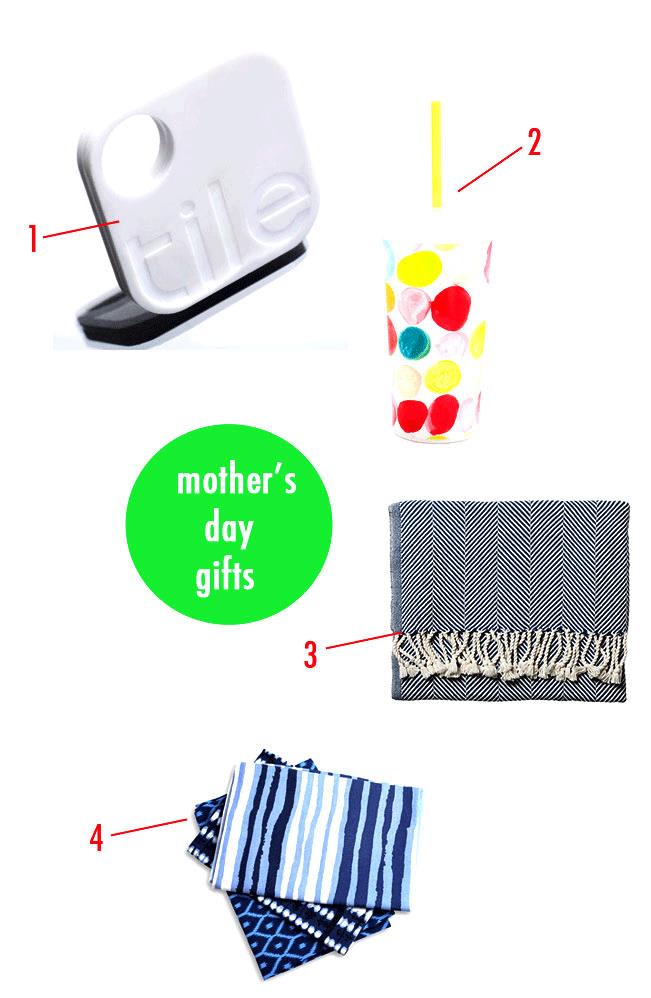 What are you doing for Mother's Day this weekend? I'm heading to the beach to visit my folks and get the hell out of DC. I can't wait.
I purchased my gift months ago (I'm a gift hoarder) but these are cool options too.
Tile: $19.95 - This concept is genius. You stick a tile on your keys or laptop and it tracks your belongings. My Mom is constantly losing her keys. This could be a game changer!
A brightly colored tumbler with a straw: $14.00 - Perfect for cocktails on the beach, porch or roof deck.
Blue and white herringbone cotton throw: $295.00 - My Mom likes to read as much as I do. There's nothing better than wrapping up in a cozy blanket.

Indigo dishtowels

3 for $22 - Colorful dishtowels for the kitchen. Cute and functional!