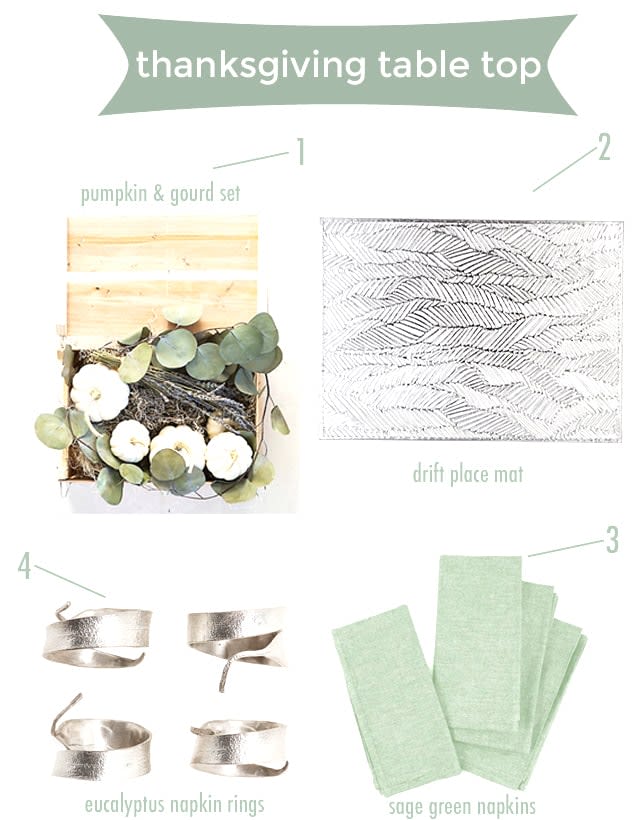 Autumn Herb Pumpkin & Gourd Set - $42.00
Drift Placemat - $10.00
Sage Green Napkins Set of 12 - $32.99
Eucalyptus Pewter Napkin Rings 4 for - $64.00
Can you believe Thanksgiving is two weeks away? I need to start thinking about how I'm decorating the Thanksgiving table, stat! This year I'm going with sage greens, silvers and whites. I love how what comes around, goes around. Sage green is seeing a resurgence in the interior design world. Which means it's trickling down to table tops. How are you decorating this year?