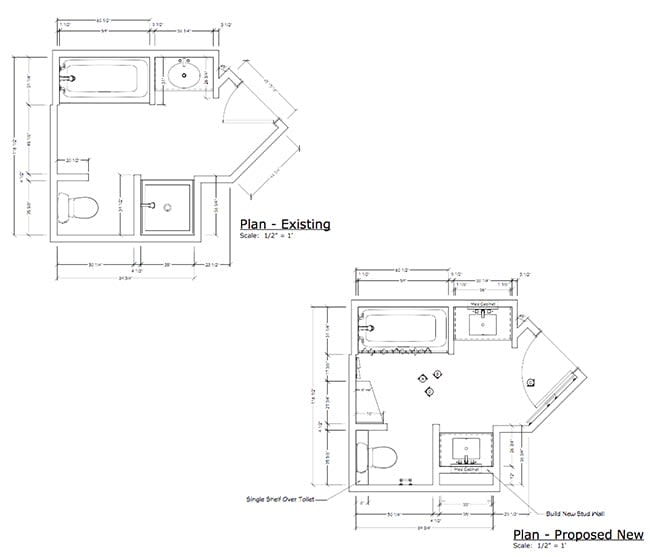 This is the first time I've ever had use plans when doing a project in the condo. When I renovated the
hallway bath,
I knew I wasn't changing much. I painted the original vanity, swapped out the fixtures and re-tiled.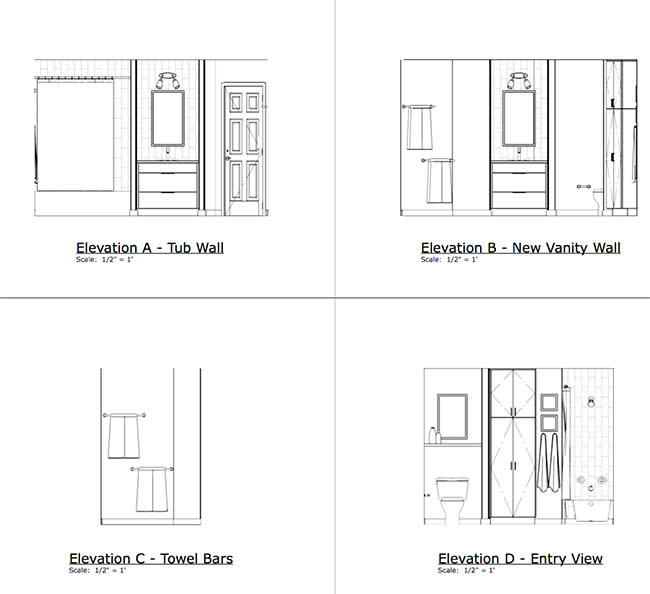 This renovation is going to require more finesse. I'm converting the shower stall into a vanity for my husband and keeping the tub. While neither of us like to take a soak, it's the only one in the house. For resale, it's important to keep at least one bath tub. Some buyers are really attached to their baths!

I'm retiling everything, adding an angled cabinet for storage, replacing the vanities, adding medicine cabinets and new light fixtures.
The tile I mentioned in this
post
was no bueno in person. It was frustrating and a good lesson. Make sure you get samples! I was sure it was "the one" and it wasn't! Gah.

The next step is organizing the timeline and getting the materials ordered. I'm shooting for the reno to begin mid to late May. Hopefully it'll all work out! Stay tuned.