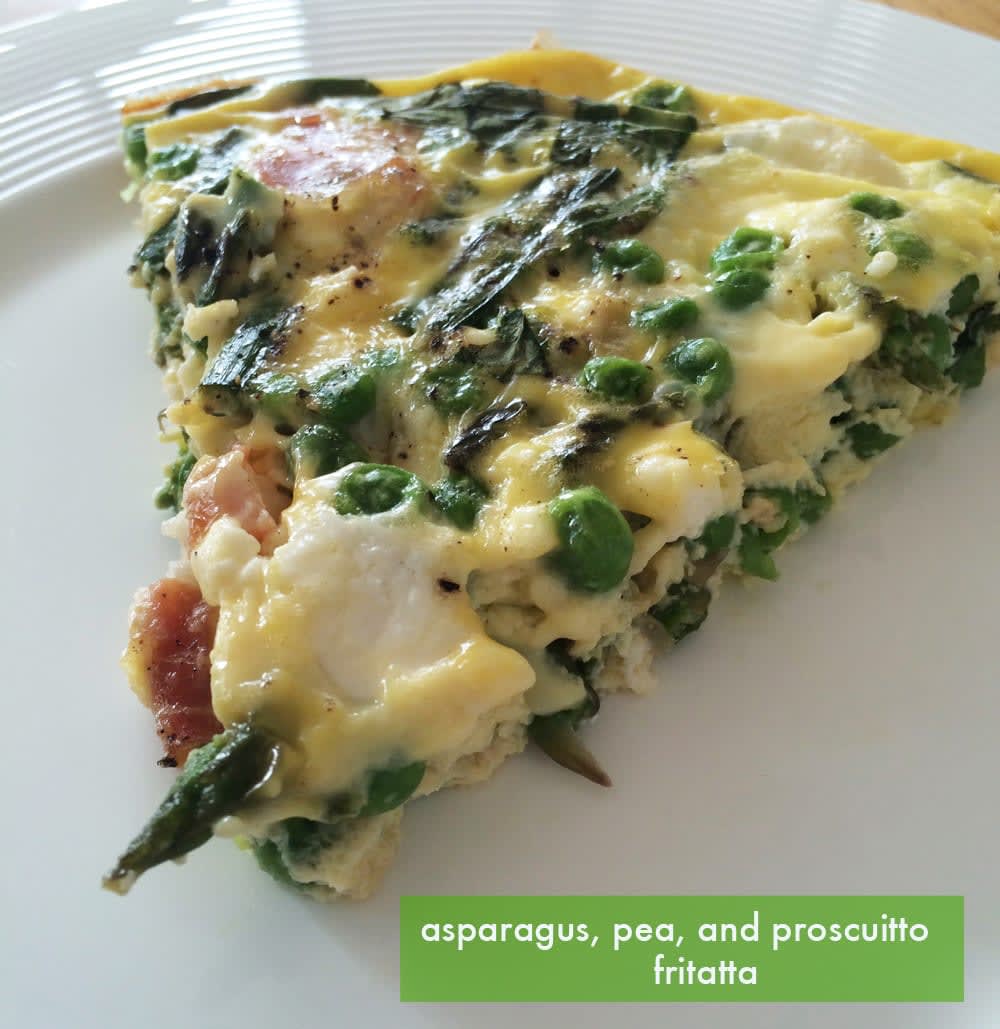 Nothing says brunch like a fritatta. It's easy, delicious and it's always a crowd pleaser. This version embraces Spring flavors and vegetables. Enjoy!
Asparagus, Pea and Proscuitto Fritatta
Ingredients:
5 eggs
1/3 cup milk
Half a clove garlic, minced
Olive oil, for the pan
3-4 pieces of proscuitto, chopped
1/2 cup chopped asparagus tips
1/2 cup peas
1/4 cup fresh mozzarella pieces*
1/4 cup crumbled feta*
1/4 cup chopped basil
Salt & pepper
A few pinches of red pepper flakes
Instructions:
Preheat your oven to 425 degrees F.
In a medium (8-inch) skillet, lightly sauté the garlic & asparagus pieces in a bit of olive oil, salt & pepper. Remove from the pan after just a few minutes.
Blend eggs, water, salt and pepper in a blender until combined and lightly foamy.
Wipe out the skillet you used previously and coat it with a bit of olive oil. Pour in the eggs, add veggies, cheese, basil and proscuitto. Sprinkle with salt, pepper and red pepper flakes. Put the skillet in the oven, and bake for 30 minutes until fritatta puffs and eggs set.
Let cool before slicing.
* if you don't eat cheese, skip the fresh mozzarella and feta. If you don't like asparagus and peas, sub them!