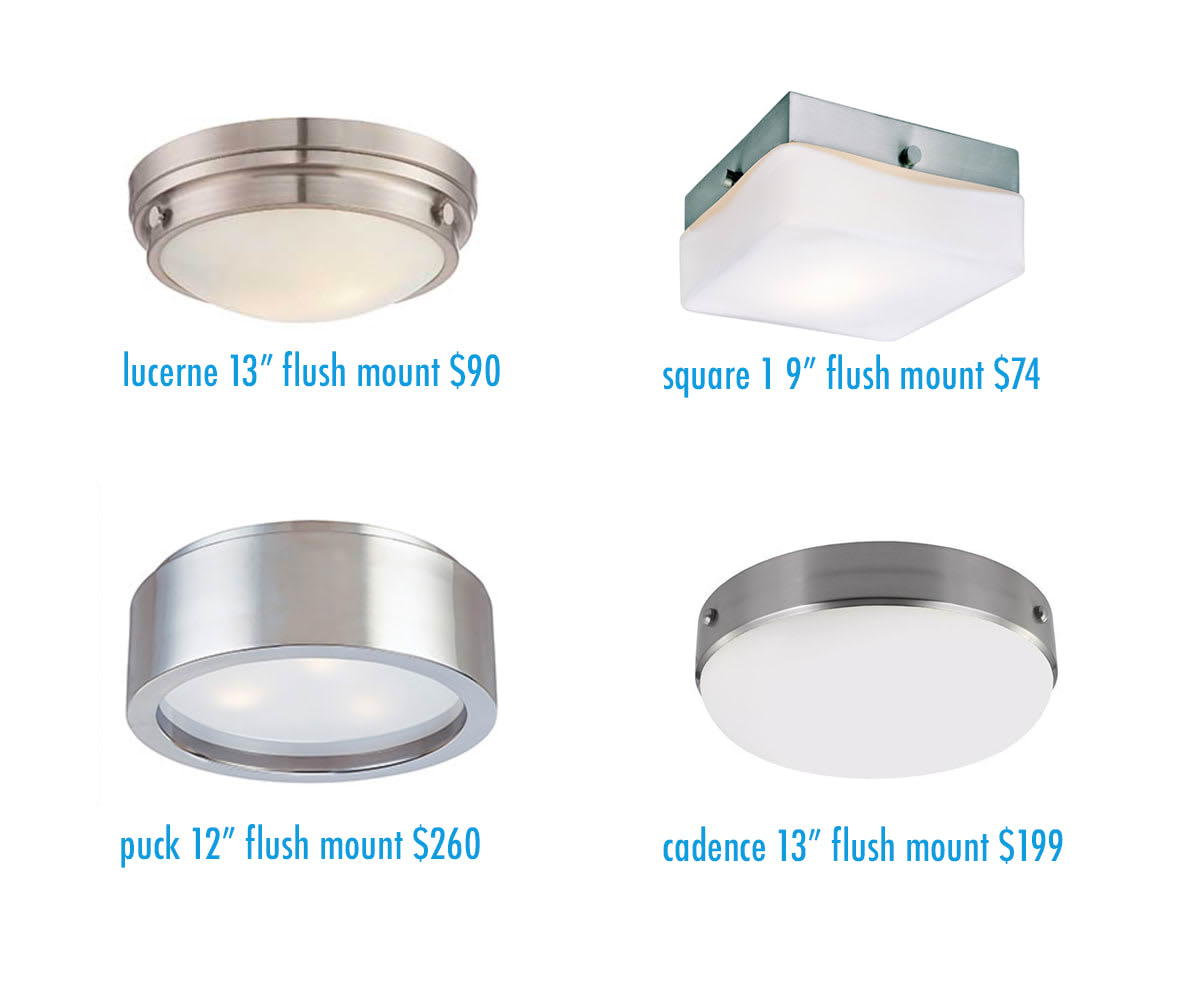 I have an ongoing list in my head of stuff I want to change in our home. Since I've started the great bathroom renovations of 2016, I want to do it all at once. This isn't realistic but it's fun to dream.
This week I went down the flush mount rabbit hole. It started with
Emily Henderson's post
(so.many.good.choices. I would buy
this one
and
this one
if they came in a matte silver finish….but they don't. Boohoo.) I know this is a minor detail and most people don't notice them but I do. Ours are boring little bubbles and I can't stand them. Sure they're functional but blurgh. I want interesting and pretty!
The current rage is a soft brass finish but I'm sticking with matte silver. While I love the look a brass finish, I'm always thinking about resale and buyers still aren't on board. If you're a design geek, you're all over it. However 90% of buyers have no idea what's expensive or cheap and all they see is brass and they say "yuck".
Which one do you like?