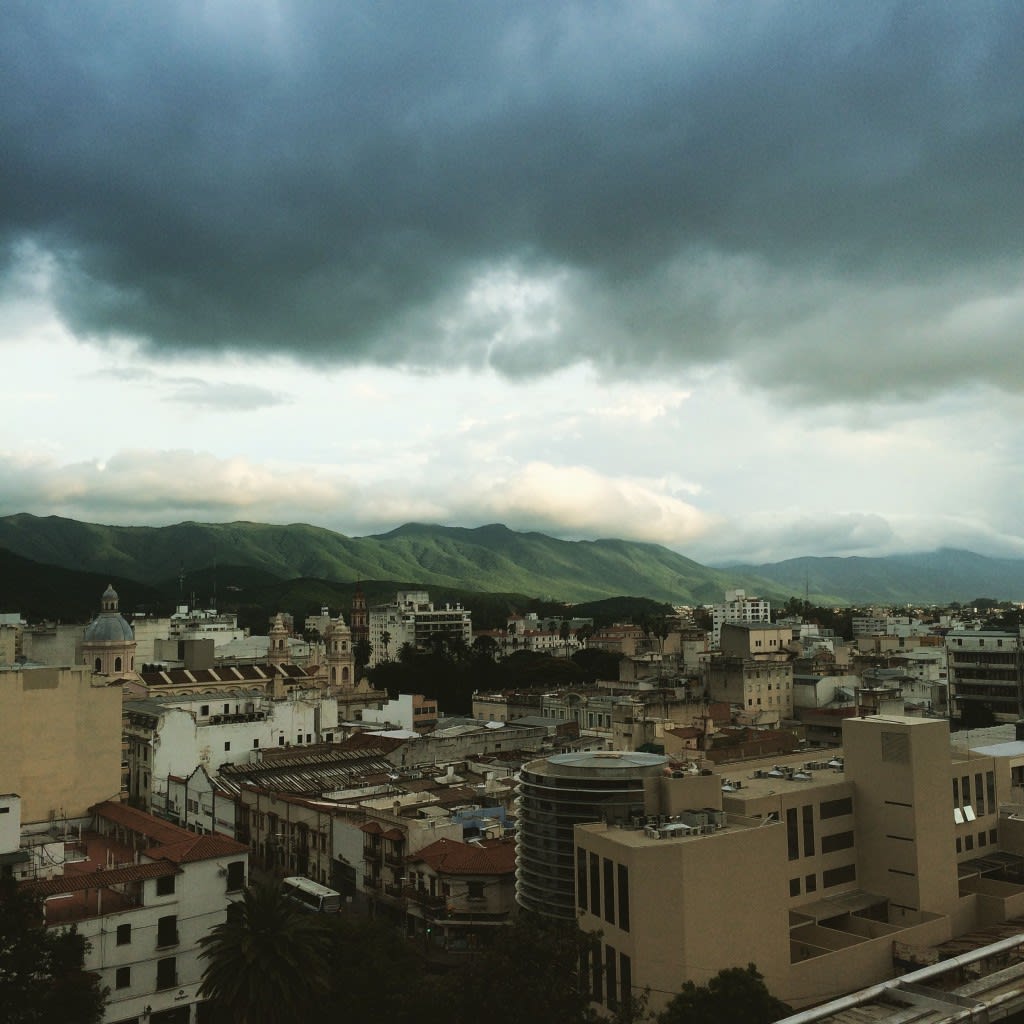 If you hadn't figured out from the radio silence on the blog, I went on vacation to Argentina on December 26th. After a wonderful Christmas with my family in NC, my husband and I hopped a plane and landed in sunny, warm Buenos Aires on the 27th. We immediately jumped on another plane the 28th to begin the first part of the trip in
Salta
. Salta is in northern Argentina, in the foothills of the Andes mountains. As you can see, it's a small city surrounded by mountains and it's gorgeous.
For me, this part of the vacation blew because I caught a nasty cold/sinus infection right before we left. In fact, my husband and I left abruptly on Christmas Day after I realized I needed antibiotics, stat. (I WAS NOT going to be sick after planning this vacation for an entire year, damnit). I made an appointment at the emergency clinic in Cleveland Park and got a Z pack. I felt like hell for the first couple days of the trip. Salta will forever be associated with how horrible I felt. Salta is probably awesome but I couldn't wait to get out of there.
Meanwhile, we still did some cool stuff. One of the best guides we found was the
36 hours in Salta
article from the NY Times. We saw the 1000 steps (I was waaay to sick to attempt this. We were traveling with two friends and one climbed the steps and said it was amazing. We did a drive by on the tour we took and after seeing it up close, I'm impressed she made it!), we went to the San Lorenzo cloud forest and ate lunch at
La Table de House of Jasmine.
For me, this portion of the trip kicked ass. San Lorenzo was the highlight of our time in Salta. It was nature at its best. Then we had a super swanky lunch at the House of Jasmine. This place was totally over the top but after climbing a bunch of trails, it was so nice to have delicious food and a big glass of wine.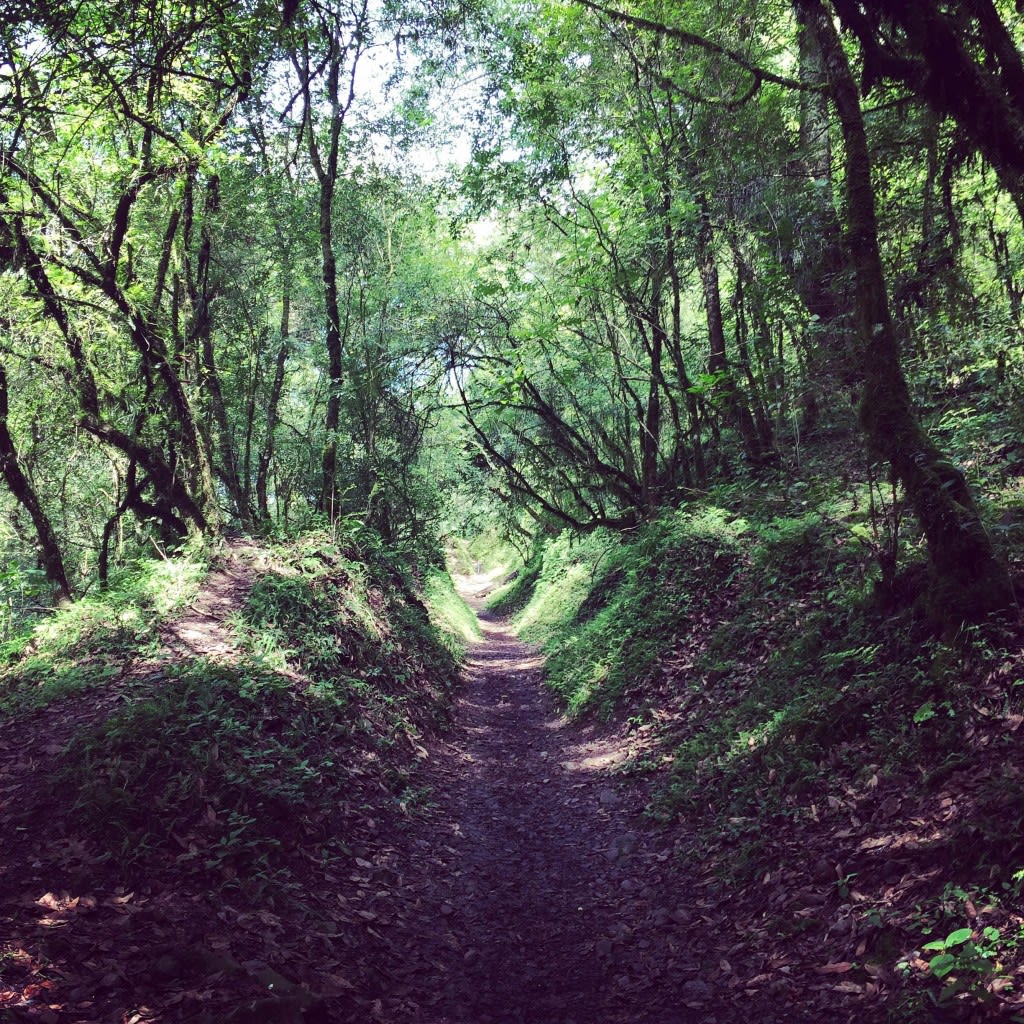 The other highlight of the Salta trip was the Patio de Empanadas. It was about a mile from
our hotel
in downtown Salta but it was fun to walk the streets and check out the locals. The patio is a tiny house with a big outdoor area and there are 9 empanada stalls. Our guide told us to go to stall #7 and there we experienced a bevy of empanadas. They were, by far, the best we ate on the trip and my favorite was the chicken.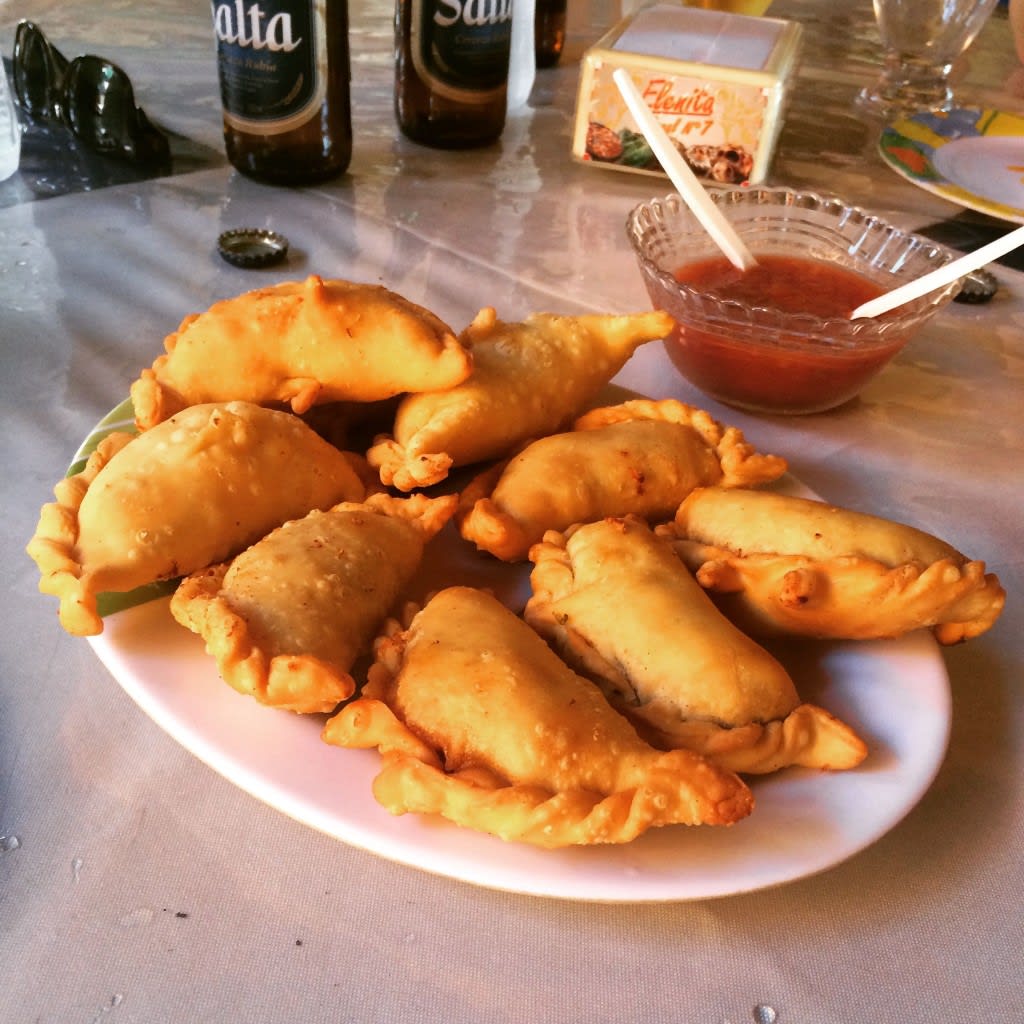 Overall, Salta was a fun place to visit but I'd never go back. Again. I can't tell if it was because I was soooo sick or if we didn't do the right things. It's known for it's outdoor activities but we were only there one full day. We definitely took advantage of the activities that were in the immediate vicinity. My husband and friends tell me I'm exaggerating but all of us were relieved when we returned to Buenos Aires (BA) on the 30th. More on our BA adventures tomorrow!