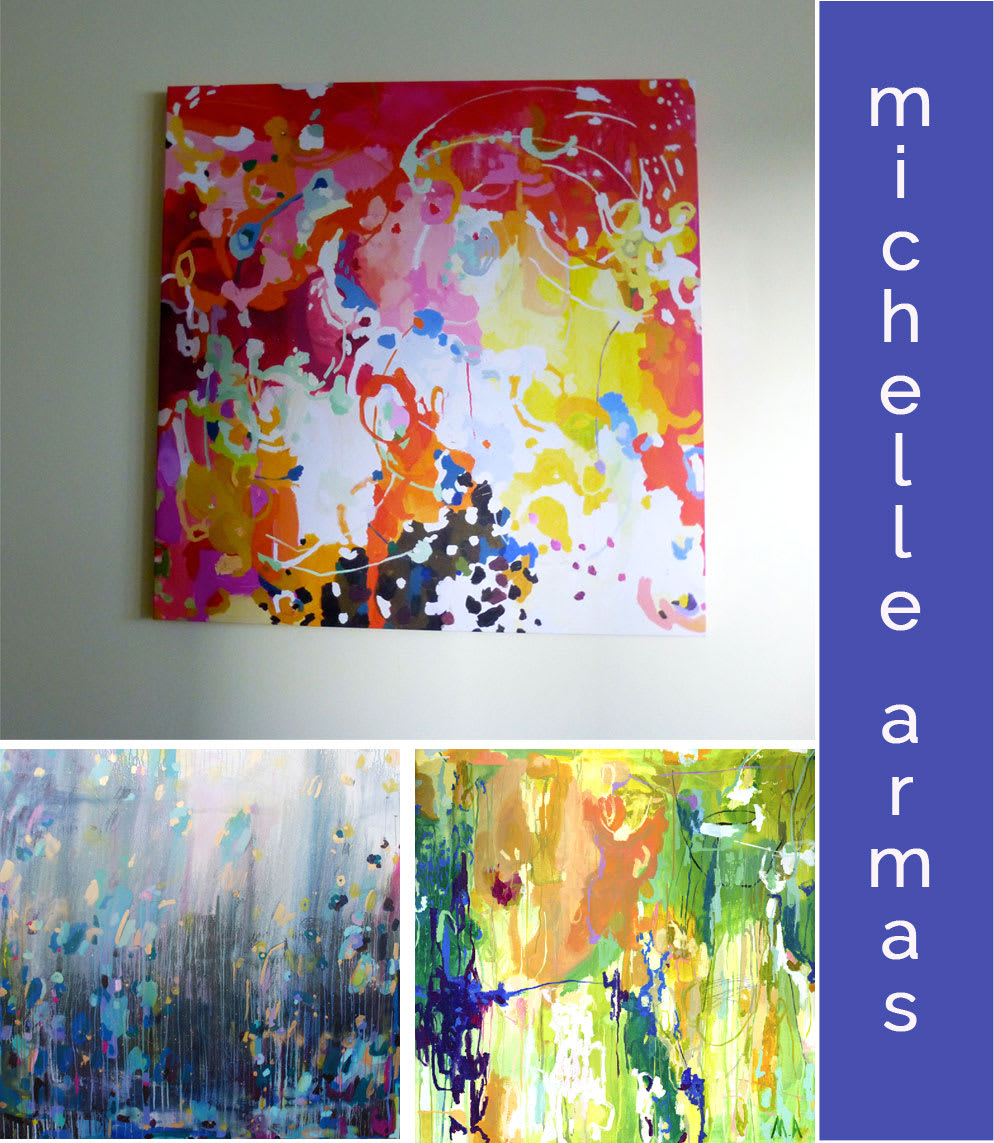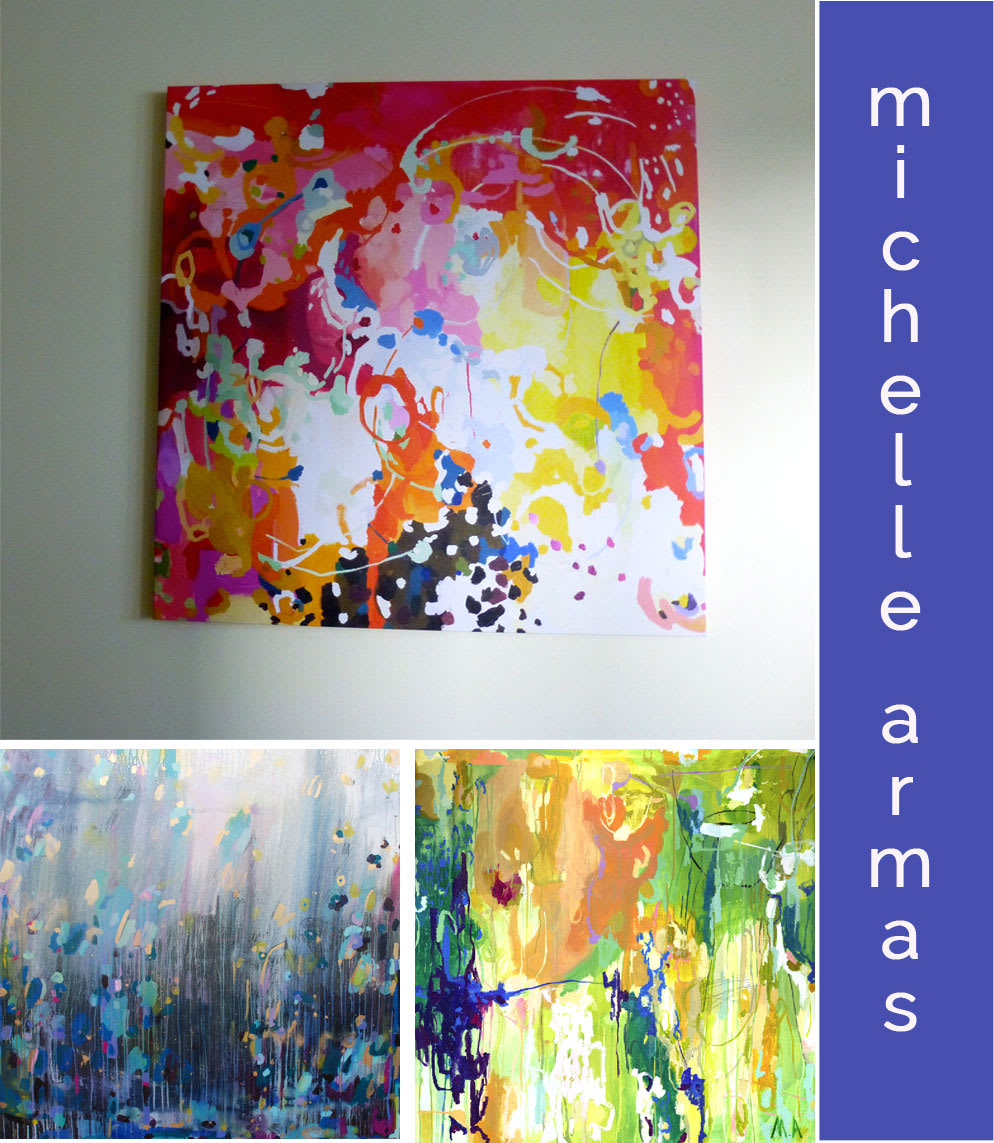 A couple of weeks ago, I bought a new piece of art for my bedroom by
Michelle Armas.
(top photo) The bright colors in the painting are beautiful and it looks fantastic with my yellow walls. It's the first thing I see in the morning and it brightens my day. Check out the
rest of her work
(I included a few additional favorites in the second row) because it's amazing.
*bottom two photos via Michelle Armas website.