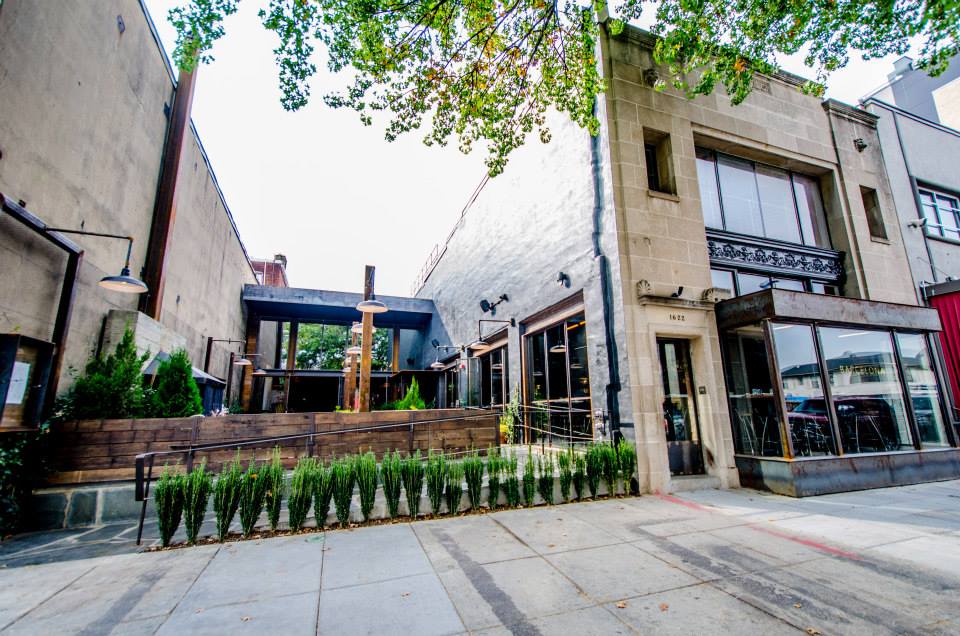 I'd been hearing a lot of hype about
Barcelona Wine Bar
on 14th St., NW. Comments like "it's the new place to be seen on 14th St." It felt like a "night club" (?!). Of course I was dying of curiosity because you know I like all things tapas + new + cool.
On Wednesday, my husband and I ventured over and had an excellent meal on the patio. The entire look of the place is pleasing to the eye. It's rustic but comfortable. The outdoor seats had blankets in case it was chilly. The service was excellent. Even though the restaurant has been open a couple of weeks, there weren't any hiccups. According to us. The management had a different take. More on that later.


Barcelona Wine Bar
The food was excellent. My only complaint was the tortilla was a little too firm. In my opinion, it should be slightly shaky in the middle when served. Our was not but the flavors were spot on. Yes. I have very definite opinion about tortilla since I ate vats of it when I lived in Spain. It's my "test" dish in Spanish tapas restaurants. If it comes out slightly soft in the middle, the chefs usually know what they're doing. Even though the tortilla wasn't perfect, the rest of the meal was pretty damn good. The baby lamb chops were perfectly cooked and seasoned. The hanger steak with truffle sauce wasn't overly truffly (a common problem which ruins the whole dish). I could've eaten 2 more plates of brussel sprouts they were so good. I mean, look at that bacon. How could they be bad? The pièce de résitance: the wine pours were generous. My personal pet peeve with Estadio is how they serve their wine by the glass. I don't need 16 oz pour but I would like more than 4 oz when it's $9 a glass. Thank you.


The management was out in full force for the launch. Two of the managers came by the table and asked how we were enjoying the meal in addition to our server. They comped two of our dishes because they thought they took too long. If the level of service and the quality of the food continues, I'll be happy to return. I had my doubts about this restaurant because it's a chain but I like this sort of chain.