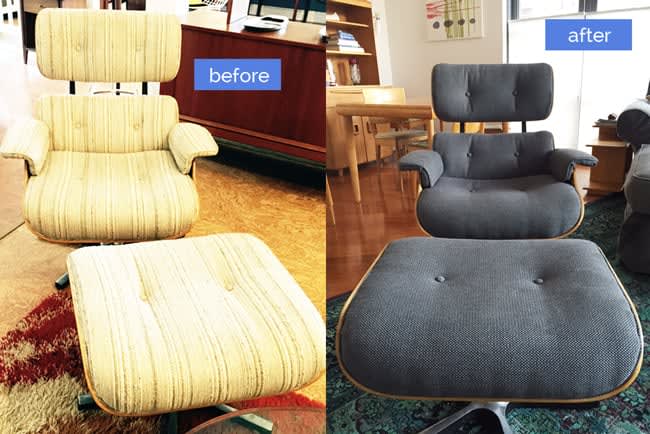 After a brief trip to NC to be reupholstered (my parents found a guy that reupholstered the chair for $175. Seriously.), my chair is back! I LOVE it.
I went with a
graphite fabric
from Osborne and Little. It's got a little texture but most importantly, it's not scratchy. I loath scratchy fabrics.
My new couch is also supposed to be delivered soon. Before you know it, I'll have a brand new living room!
*currently the living room is a state of disarray. new furniture coming in and old furniture going out. it's driving me crazy. please ignore the mess in the photo.*