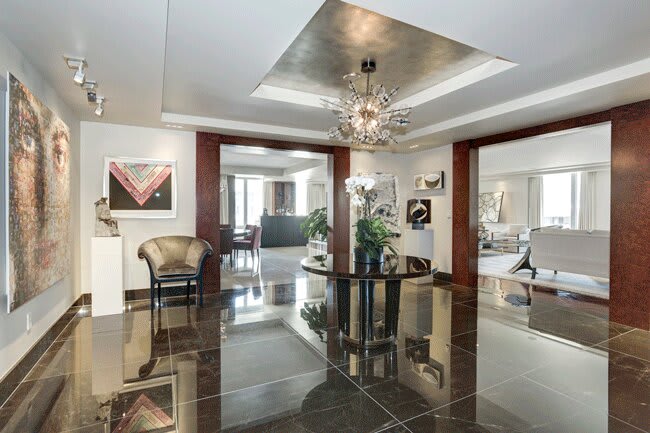 4 bedrooms | 5 baths
5,644 square feet | $7206.10 condo fee


list price | $6,950,000


Sold price | $6,050,000


The largest sale in September was 3 rowhouses
in
Dupont Circle that sold for $6,500,000. The homes are old Victorians, split into a couple of units and frankly, the photos were meh. The properties are a great investment opportunity but it was hard to make it look pretty. Then I came across this condo and I immediately wanted to feature it. It's unique on a couple of levels.
First, it's enormous. Condos this large are hard to find in DC. Second, it's part of the Ritz Residences which means you have all the amenities of the Ritz available in your condo. While the monthly condo fee is ridonk for the average person, for a gagillionaire, it's normal. Let's focus on room service at midnight. In your condo. Third, it's gorgeous in a very "I'm loaded, hear me roar" kind of way. Click the address for the full virtual tour.

4 bedroom, 5 bath condo located in the Ritz Residences. One of the two Presidential Penthouses. Hardwood floors, renovated kitchen and bathrooms, three balconies, formal living and dining rooms plus a library and family room. Conveniently located in the West End, minutes to retail and restaurants.

listing courtesy of Matt McMormick, Washington Fine Properties.