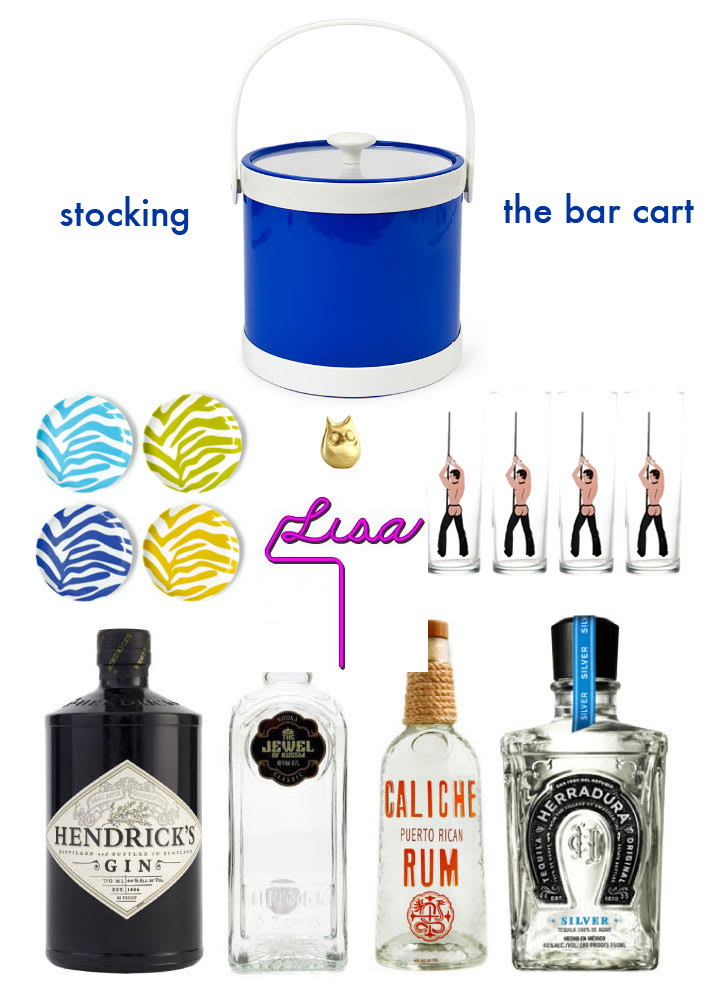 I've wanted a bar cart forever. I love the way they look and they're a handy place for all your liquor and accessories. My husband got me one for our fifth anniversary… he's the best. Have I mentioned that?
Unfortunately, it's not exactly right.. it's too big for the space and when he took it out of the box, it broke. That's the risk you run when you buy on ebay. (Did I mention it's vintage and blond wood like the rest of my furniture?) I don't really care because I was touched by the thought and trouble he went to find one. For now, it's perched in our living room.
When I do find the perfect bar cart, I'm going to stock it with these things:
a bright ice bucket
,
funky coasters
,
a clever bottle opener
,
custom crazy straws
,
cheeky glasses
(I couldn't resist!) and premium liquors. Cheers!