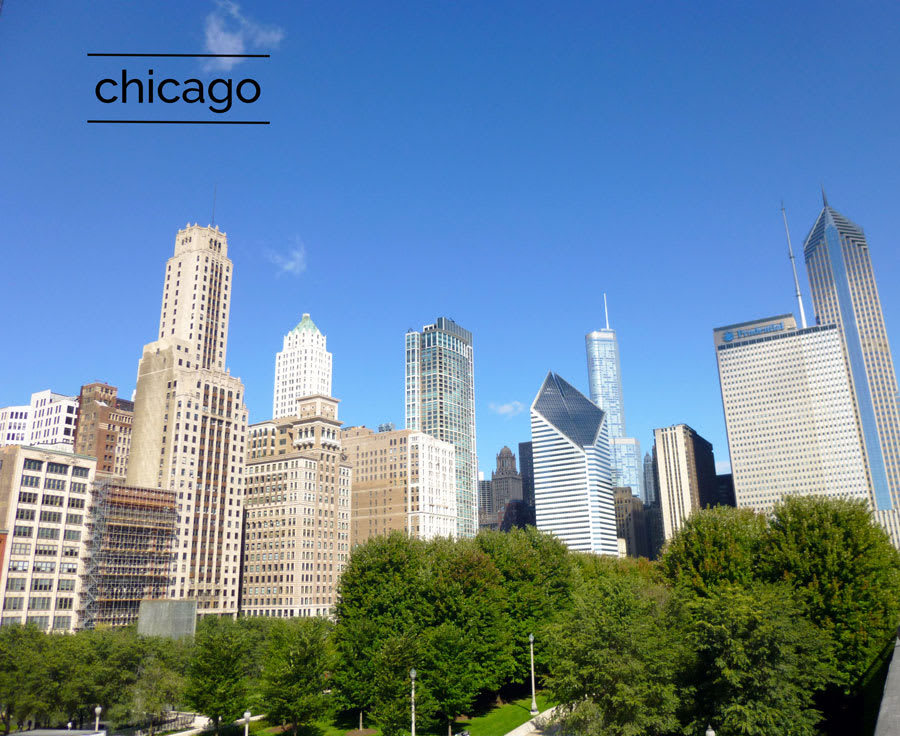 Chicago was a perfect weekend escape. After a rocky start, we enjoyed ourselves immensely. Our travel day was horrendous. All flights were grounded in and out of Chicago due to a bad weather. We were supposed to arrive at 12:30 pm and instead arrived at 5pm. Cue a large cocktail at the Pump Room at The Public.
Bristol Chicago
Our first evening in town we had reservations at
The Bristol
which is billed as an "American restaurant." That translates to fresh, seasonal food that is absolutely divine. My favorite dishes were the watercress, hazelnut, shaved apple, fennel and celery root salad and the cavatelli with broccoli rabe pesto. Don't you want to hop a flight to Chicago right now?? My husband, who is super critical, raved (RAVED! even posted something on Facebook that was positive) about the meal. It was, hands down, the best meal of the trip.
Little Goat
My second favorite meal was breakfast at
Little Goat
, the casual diner from
Top Chef
winner Stephanie Izard. I had the best cinnabun of my life (see yesterday's photos), the cocktail menu was called "Hair of the Goat" (hahaaa) and my husband ate a dish called "Bulls Eye French Toast"… French toast with a perfectly poached egg in each slice topped with fried chicken, strawberries and maple syrup (holy shit was it good).
Moto Next Aviary
While on vacation, my husband and I always enjoy a few cocktails. The current hot spot in Chicago is
The Aviary
. Equal parts cocktail lounge and science lab, it's an original experience. Drinks are concocted carefully so flavors meld as the ice melts. No two sips are exactly alike. The presentation is dramatic. My husband's drink involved several pieces of lab equipment and a flame (!). It's reservation only and a scene but well worth the hassle.
Posh Chicago
Chicago also has great shopping. Michigan Ave., the main drag of the city, has all the big box stores. What's more fun is the small, locally owned shops like
P.O.S.H
. Full of flea market finds and china, it's a unique home store. I could have spent hours in there pouring over the old maps and sorting through their inventory. There were tons of little stores I wanted to explore but it didn't happen. Next trip!
US Chicago
Besides eating, drinking and shopping, we also did a few touristy things. We walked around
Millennium Park
and took the requisite photo of ourselves in the bean.
River Chicago
We also took the
architecture boat tour
through the city. I love the boat tour. It's a great way to see the city and soak in a little history.
Overall, I had a ball