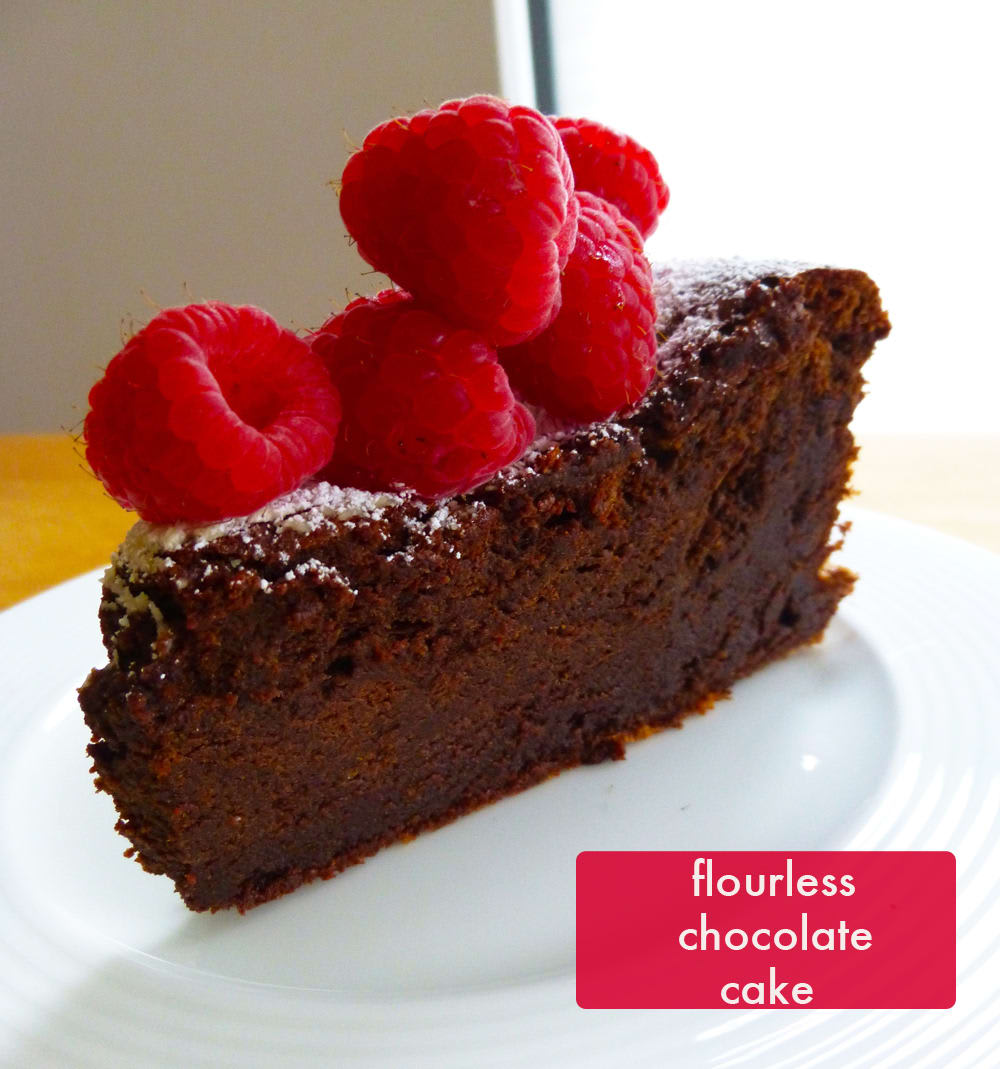 On Valentine's Day, my husband and I had a dinner party instead of going out. I believe dessert should always be served when friends are over. While often decadent, it's a wonderful excuse to try new recipes. This cake was amazing.


Flourless Chocolate Cake
Ingredients
1 cup (2 sticks) unsalted butter cut into cubes, and 1-2 tablespoons extra to butter the pan
1 pound of good quality bittersweet chocolate chips
9 large eggs at room temperature, separated
3/4 cup granulated sugar
Powdered sugar for dusting
Fresh berries to garnish
Preparation
Preheat the oven to 350 degrees. Melt 1-2 tablespoons of butter in a bowl, and using a pastry brush or paper towel, grease the inside of a 9 inch springform pan.

Place chocolate chips in a microwave-safe bowl, then add the cubed butter to the chocolate and microwave in 15-20 second increments. Be sure to stir the chocolate and butter as you go and be careful not to burn the chocolate, or it will seize.

Whisk the egg yolks and sugar together until pale yellow in color. Mix a little of the chocolate/butter mixture into the egg yolk mixture to temper the eggs. If you add all the chocolate at once, your eggs will scramble. After the eggs are tempered, add the rest of the chocolate mixture to the eggs.

Using a hand-held mixer, beat the egg whites until they form stiff peaks. Gently add the egg whites to the chocolate mixture, folding them in with a rubber spatula. It's important not to over mix or you will deflate the egg whites.

Pour the cake batter into your buttered springform pan and bake until the cake is set and the top starts to crack. You will know it's done once a wooden pick inserted in the center comes out with moist crumbs clinging to it. About 50-55 minutes depending on your oven. (Mine took 65 minutes to bake. I have no idea why. Luckily, it was still delicious).

Let the cake cool for 10 minutes before releasing it from the springform pan. I served the cake with fresh raspberries and powdered sugar. It could also be served with vanilla ice cream, crème fraîche or raspberry sauce.

Recipe found here.