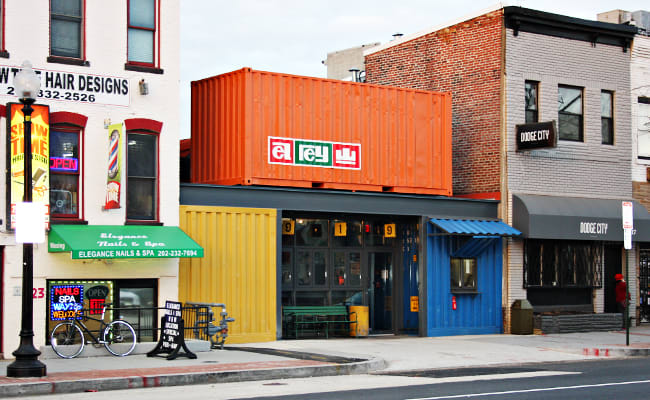 El Rey Taqueria
opened in 2014 but it hasn't been one of my go to spots. When it first opened, a good friend visited and said it smelled faintly of trash. The downside to being built from shipping containers? Whatever it was, it didn't sound appealing to me.
A couple of months ago, I went for a drink and fell in love with the patio. Then last week, the weather was beautiful and I was in the mood for tacos. It seemed like the perfect time to visit El Rey.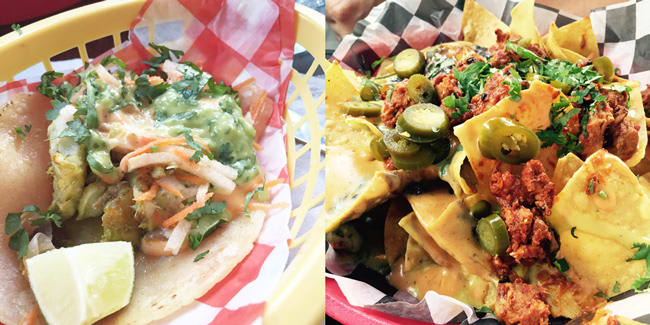 I'm impressed and it definitely didn't smell like trash. My husband and I had dinner and cocktails and it was yummy. I had a few tacos: the el pastor (pork + pineapple=delicious) and a fish taco. My husband had a few tacos (carne asada and ceviche) then an enormous plate of nachos. He was not successful in eating it all but he loved every bite. My only complaint is it's loud. While concrete floors and corrugated steel look cool, it bounces noise everywhere. We were sitting at a 2 top outside and I had to yell to have a conversation. While it's not a deal breaker (it was Friday night happy hour..come on! Yell a little), after an 2 hours I was ready to roll.
Nonetheless, I'll be back. The service was wonderful, the food was good and the drinks were strong. Everything you want in a local taco place!
El Rey Taqueria + Mexican Beer Bar 919 U St NW Washington, DC 2001