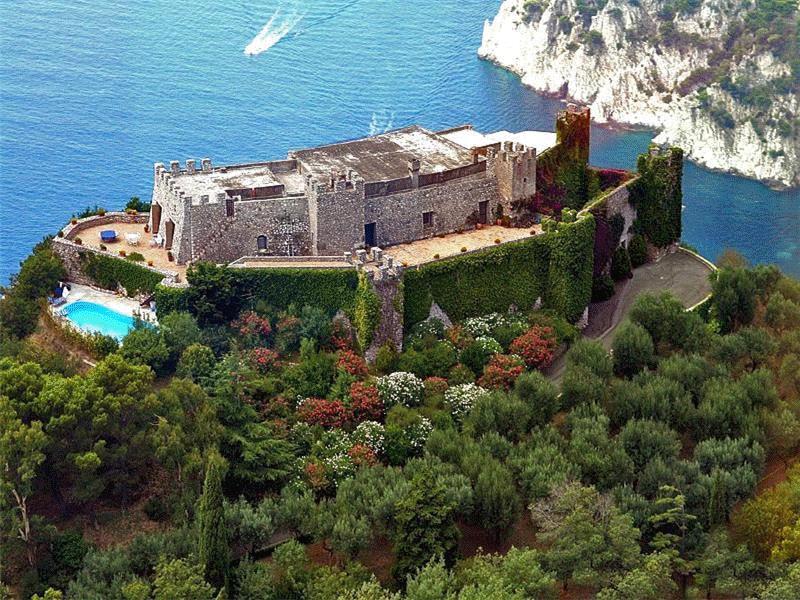 The last two weeks have been bazonko. My folks were in town visiting, I had a new listing hit the market while they were here, it went under contract with multiple offers this week, the sellers are looking for a new place and I got my brokers license. All good things but boy I'm tired.
As I mentioned yesterday, my folks are touring the Amalfi coast in Italy and sending amazing photos. I visited the same area in 2002 and it was a magical trip. I might need to move there or have a vacation home. I started looking at property (I take my day dreaming seriously) and stumbled upon this amazing castle in Capri. It's one of the most important homes on the island because of it's strategic location overlooking the bay. It's been renovated many times, the first starting in 1283.
While this is seriously out of my price range, it's fantastic. Happy Friday!