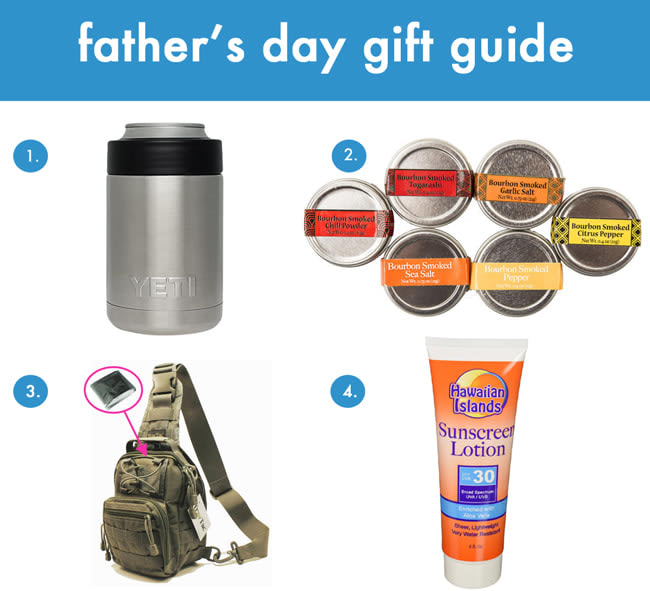 Father's Day is June 19th and if you're like me, the scramble for a gift has begun.
Yeti Rambler Coaster $31– Perfect for your summer beverage.
Bourbon Smoked Grilling Set $18.50– Get to grillin'.
TravTac Bag $29.95– Dorky? Yes. Will the man in your life love it? Yes. My husband was given one by Dad as a Christmas gift to use while he's fishing. My husband loves it so much he wants to carry it around DC. (um, no.) For the ultra prepared.
Sunscreen Flask $9.39 Looks like sunscreen but it's really a flask. Perfect for the golf bag.