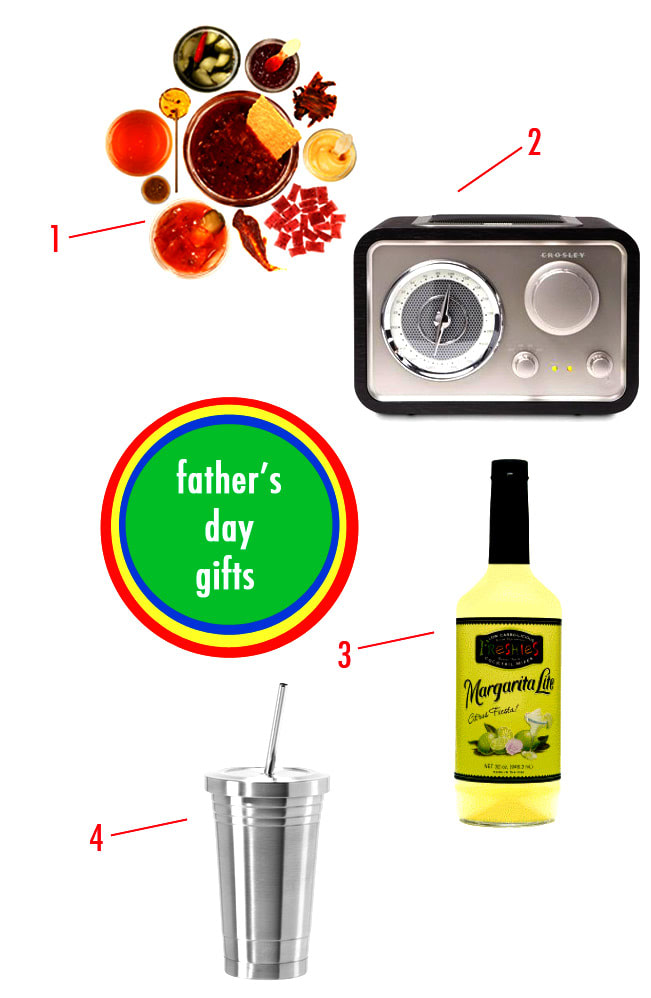 Can you believe Father's Day is this weekend? Where has June gone? If you're like me, you're wracking your brains to come up with a gift for your Dad. My Dad is tough because he buys everything he wants and he never "wants" anything. Coming up with something he'd like is tricky but this year I have a couple of good ideas.


1. Hot Stuff Taster $65.00 My Dad LOVES anything spicy. While spicy food doesn't agree with him, he doesn't let that deter him.


2. Retro Radio $71.00 Every morning, my Dad listens to NPR on the radio. I love this cute retro radio and it will look good on the counter.


3. Freshie's Margarita Mix $7.99 Frozen drinks are a must at the beach house. Lately, my Dad's been on a Margarita kick and Freshie's is the best mix out there.


4. Oggie Stainless Steel Double Walled Tumbler $14.99 If you're drinking frozen margaritas at the beach, you want to keep your drink cold (and hidden!).