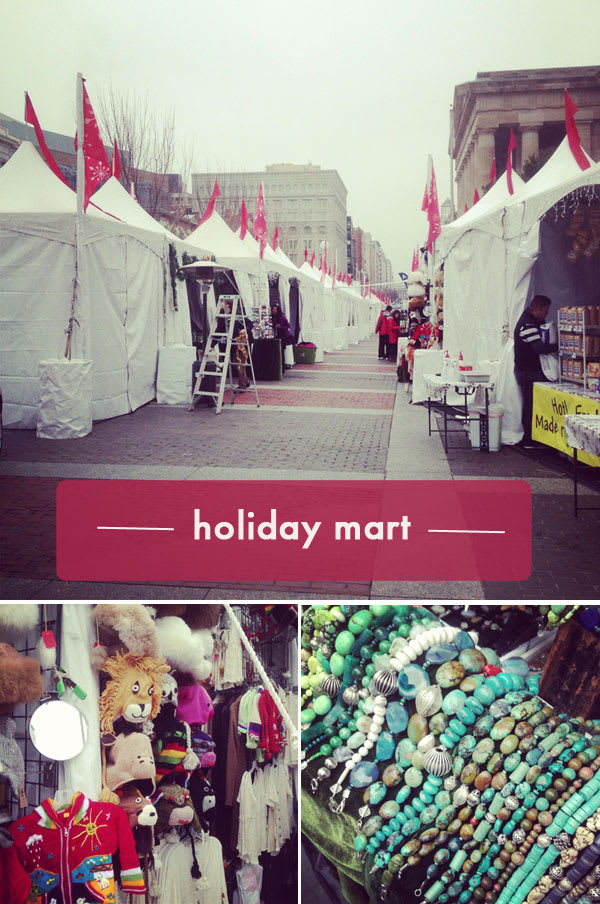 I'm so happy it's Friday. This week has been busy. There's been a lot of running around, holiday parties and work. All good things but I'm ready for the weekend. Even though the weekend means more work!
Have you been to the
holiday mart
in Penn Quarter yet? I go every year and it's lovely. I usually wander through it with a friend who works in Penn Quarter but this year she was too busy. Instead, I took a quick glance last Saturday after spin class. All the booths weren't open yet but I saw a few things that intrigued me. If you need last minute presents, it's open through the 23rd every day from noon till 8pm on the corner of 8th and F St, NW.
Have you been to
Salt & Sundry
at Union Market?
Metrocurean
writer Amanda McClements opened the cutest store chock full of gorgeous tableware, food stuffs like fancy bitters and tables crafted by her Dad out of reclaimed wood. I want everything in there. Excellent source for unique gifts.
If you're a DIY-er, this
cute key chain
looks really easy. I'm tempted to attempt it but after my last
DIY disaster
, I might be done with those sort of projects. But it does look really easy…hmm.
This series called
Male Monday
on
Sous Style
cracks me. Photos of hot guys cooking? I'm in.