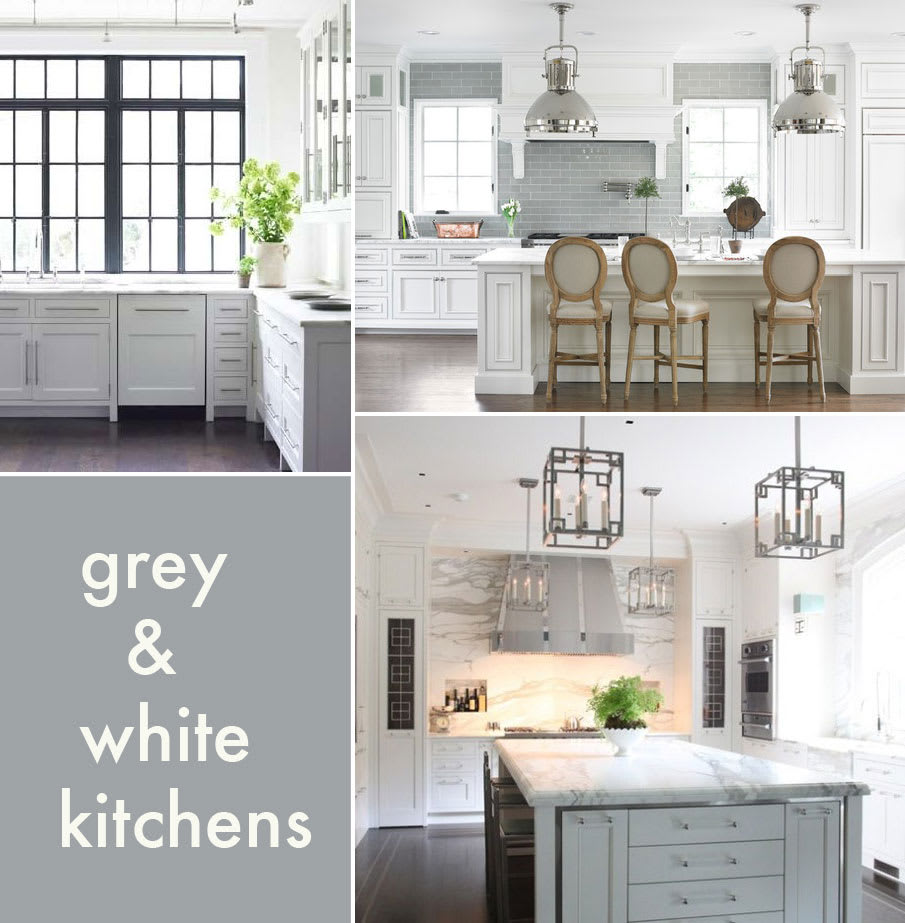 Earlier this week, the Mr. and I were talking about getting the condo repainted. It's time. Parts haven't been refreshed since we moved into our home in 2007. Whenever I start dreaming of repainting, I start visualizing how I might change our kitchen. My latest obsession: grey and white kitchens.


After I painted my master bath vanity, I realized that grey cabinets would also look amazing in the kitchen. Another unit owner did it and I'm smitten. It's a fantastic look, right?


Now I have to decide what's going to look good in our place. We have dark grey speckled granite and a recycled aluminum back splash. While I love the looks above, I'm not replacing the granite or the back splash. Let the brain storming commence!


Photos left to right: carter kay interiors, SMP,
cococozy