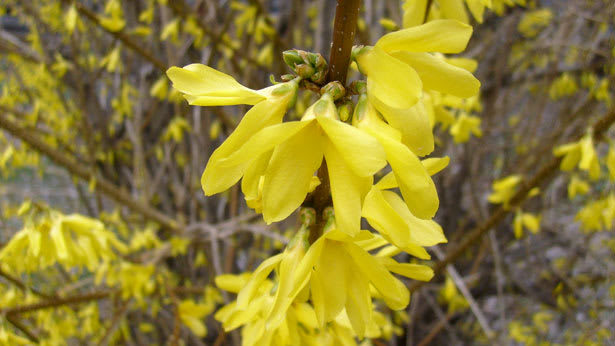 As I was walking down 13th St. last night, I saw my first forsythia blooming. I always equate the yellow blooms with the beginning of Spring. If the lovely weather of the last few days is an indication that Spring is on it's way, I'm excited!! It's my favorite season even though I'm allergic to pollen.

The Spring selling season is also shaping up. I've been really frustrated the last several weeks by the lack of inventory on the market. I have clients that want to buy but there's nothing to see. I'm wondering if this Spring is going to turn into a seller's market.
This house on
Brandywine
is probably going to have at least six offers. I previewed it for some clients and it's adorable. It's too small for them but somebody lucky will be a proud homeowner soon. 6 offers?? Remember when I said there's no inventory? That's particularly true in AU Park. It's definitely shaping up to be an interesting Spring!