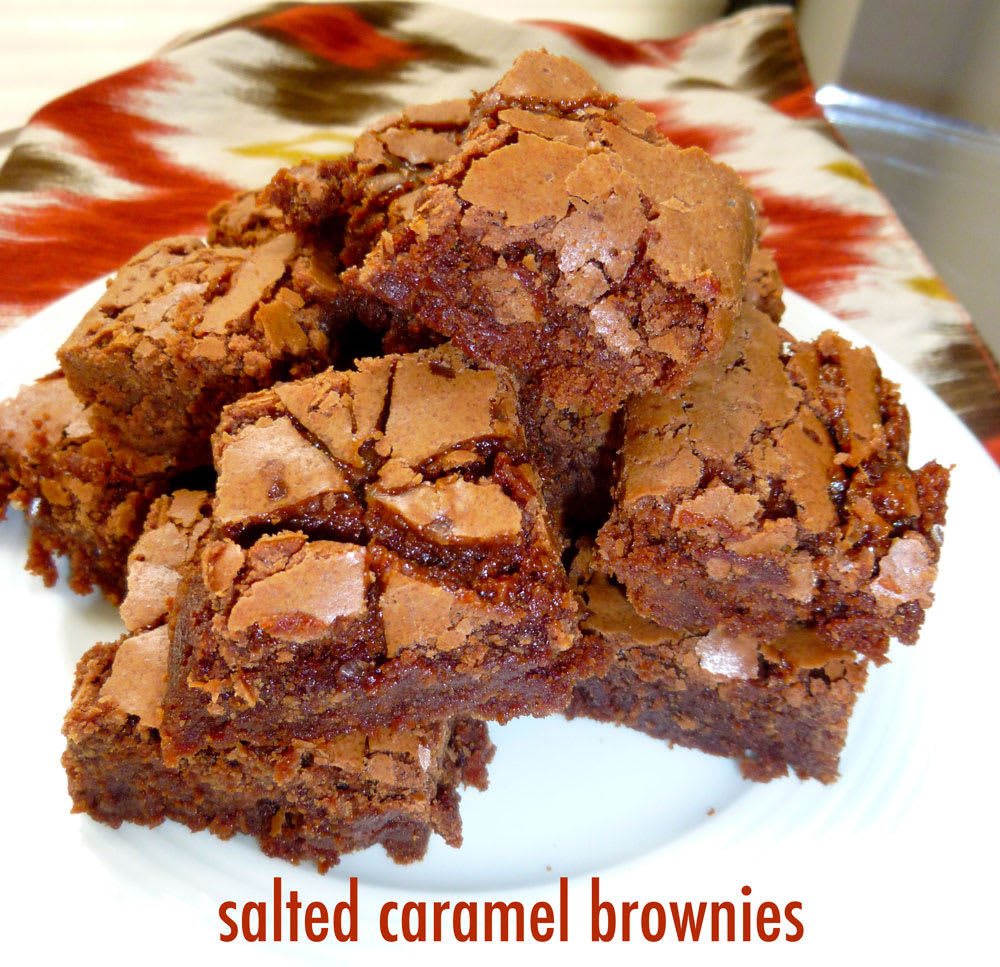 When I saw this recipe on
Cup of Joe,
I immediately
pinned
it. I'm obsessed with salted caramel. It's the perfect flavor combo: salty and sweet. I love salted caramel ice cream, I buy them by the handful from the
Cork Market
, and I've never sampled a chocolate salted caramel bar that I didn't enjoy. I made these brownies for my Dirty Santa party and they were a huge hit. They are delicious, easy and people will think you're a master baker.
A tiny secret: you can make this with a brownie box mix and get the same results!
Salted Caramel Brownies
Ingredients:
1 cup (2 sticks) butter
4 1-oz. squares of dark chocolate
2 cups sugar
4 eggs
1 tsp. vanilla extract
1 cup all-purpose flour
1/2 tsp. salt
1/4 cup caramel topping (I used one from Cork Market)
1 tsp. good quality sea salt
Preparation:
Preheat oven to 350 degrees F and grease a 9×13 inch baking pan. In a 3-quart saucepan over very low heat, melt butter and chocolate, stirring the mixture constantly.
Remove from heat, and stir the sugar into the chocolate. Allow the mixture to cool slightly. Beat in the eggs one at a time, mixing well after each, then stir in the vanilla.
Combine the flour and 1/2 tsp. salt in a separate bowl, then stir into the chocolate mixture.
Spread the batter evenly into the prepared pan. Drizzle the caramel atop the batter, and use a knife to swirl over the surface.
Sprinkle sea salt over the caramel. Bake for 30 to 35 minutes. Brownies are done when a toothpick inserted into the center come out clean. Cool in pan on wire rack.