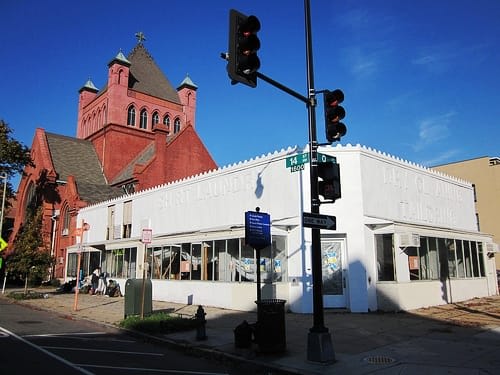 The old Shirt Laundry at 14th and Q is officially getting a restaurant. There was scuttlebutt months ago that a French restaurant called Parc Duex by Stephen Starr was going into the space. There's now a license application on the door, as noted by
Metrocurean
last night on Twitter and
PoP

U St. artist lofts are having more problems with the Historic Preservation Review Board (HPRB). According to
DC MUD
, the project was denied approval again by the HPRB and the plans requires more modifications.
U St. Girl notes a variety of news:
U Wine and Beer
reopened (with a larger selection) last Friday after a big fire.
ChiDogo's
closed.
Dunkin Donuts
opened.
Smucker Farms
finally has a sign.
Pulp
will remain open (yea!!!!!!)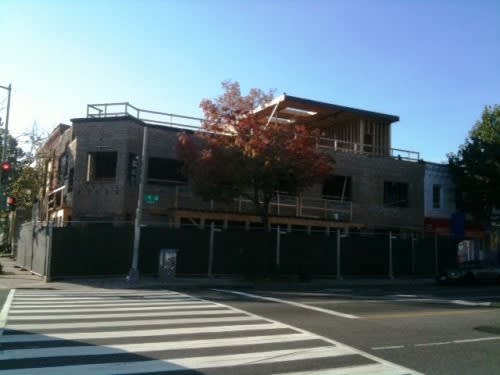 Brixton, the proposed gastro pub by the Hilton Brothers, is starting to take shape on the corner of 9th and U St, NW. I can't wait till it opens. I like the look of the roof deck.

*photos via PoP and DC MUD.