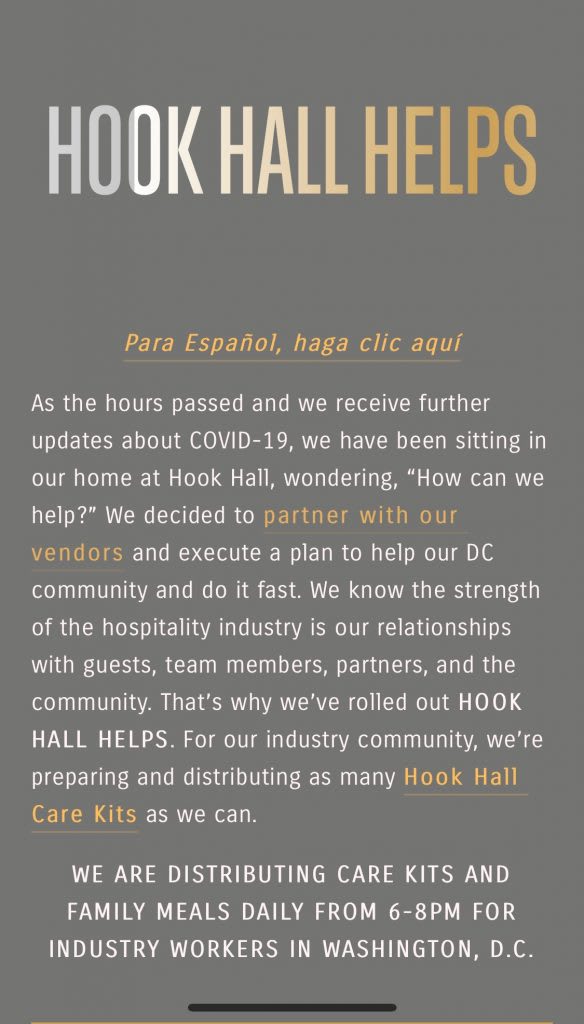 As someone who grew up in the restaurant biz (#ripangotti's), watching what the coronavirus is doing to the service industry is breaking my heart. Both
Renee
and I have have industry backgrounds (hello Diner peeps!). Lets help raise some money for the people who work in our favorite restaurants and bars.
Hook Hall
is distributing care kits and family meals from 6-8pm for industry workers. Educated Eats, the RAMW foundation, has a coronavirus relief fund.
Donate
! Pick up meals from the restaurants that are still serving. Help DC bars and restaurants survive.