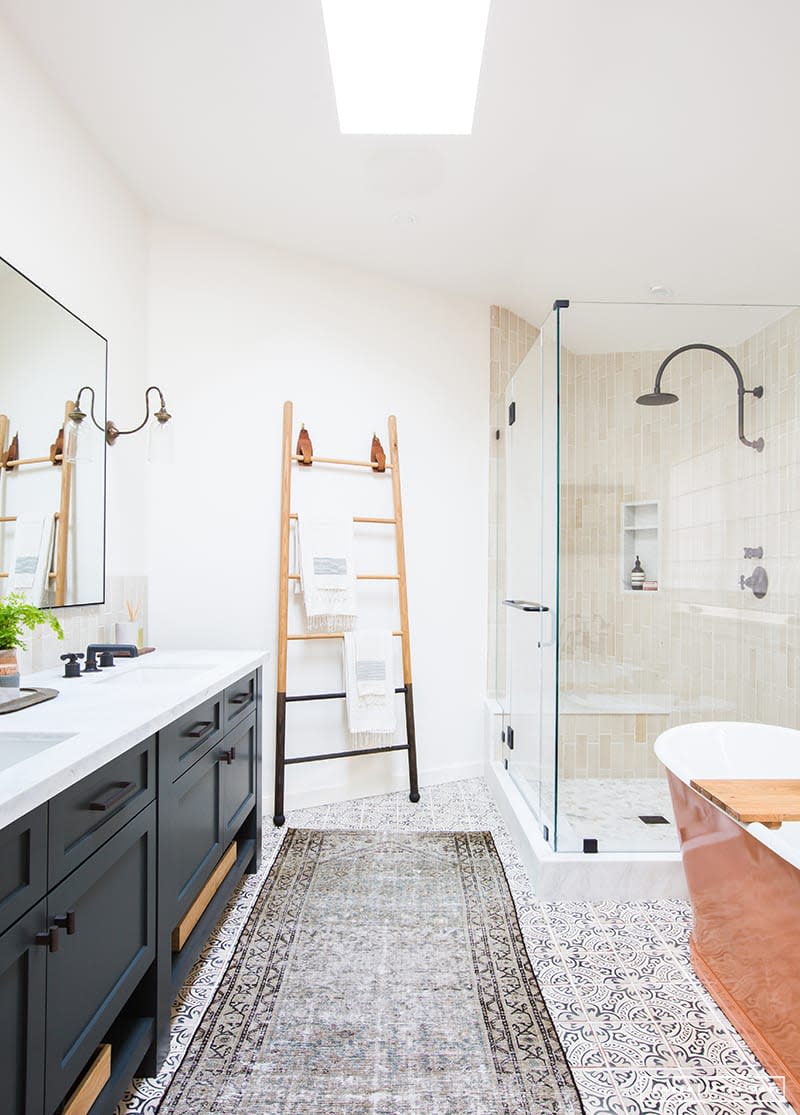 I'm still waiting on one more quote for renovating the master bathroom but I've already decided on the tile I'd like to use.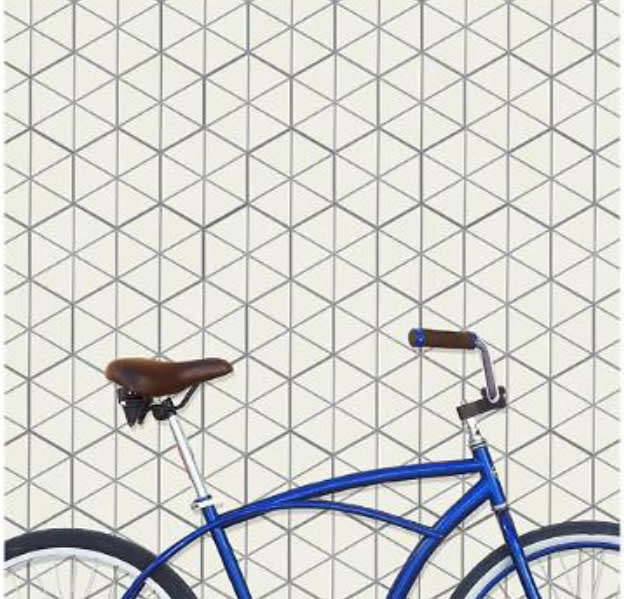 For the floors, I love the idea of Moroccan-influenced tile. However, a more modern look will work better in my place like this white and grey hexagon cement tile. It adds visual interest but I don't think it'll date itself in five years.
I also love the vertical tile in the shower in Amber Interiors photo except I plan to use a matte white tile around the bathtub and in the vanity nooks.
What do you think? Yea or nea to the floor tile?
Photo via Amber Interiors