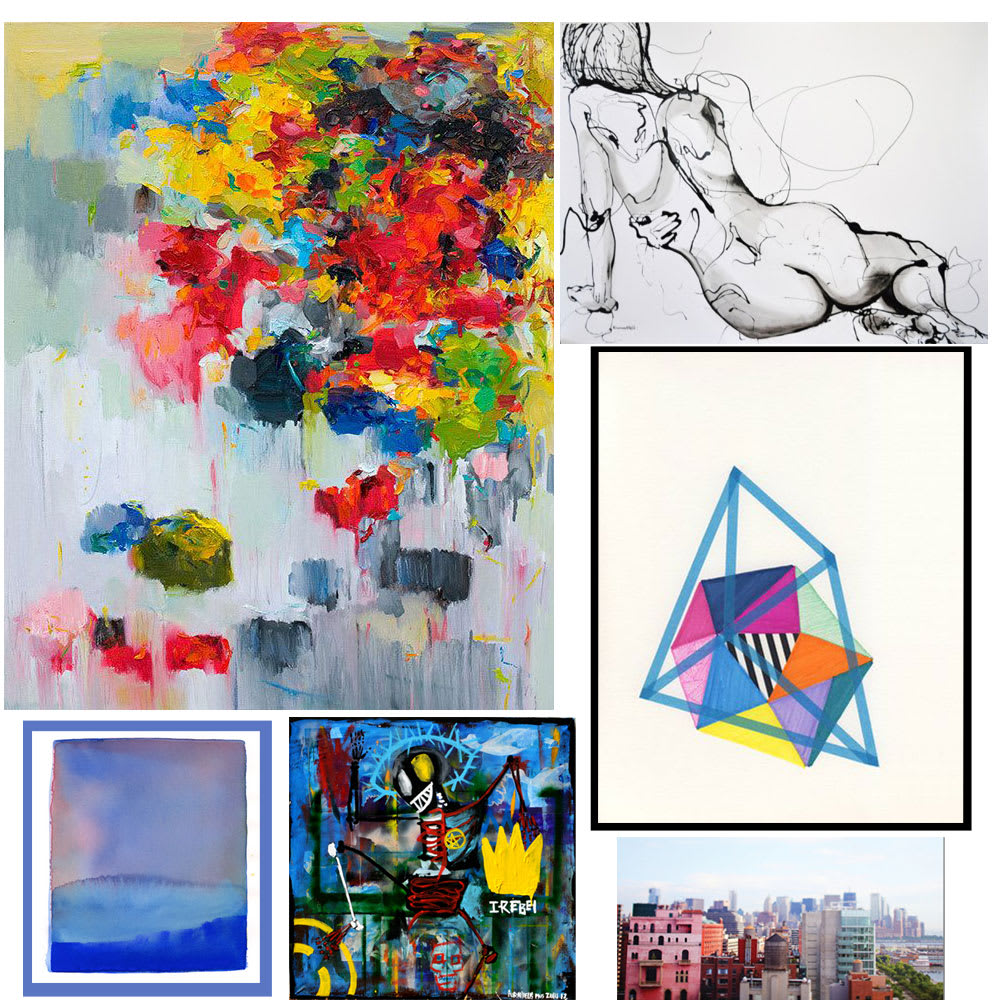 I'm slowly gathering various pieces of art that I want to hang in my foyer. It's hard! That's why I love photoshop, you can play around with pieces to see if they'll fit together before committing. So far, I have the top 3 from left to right. It's a great beginning. The rest is still a question. I want a mix of styles. I tend to go straight to the abstract. While I love abstracts, if that's all I hang, it's one dimensional. This is what I've come up with so far. Yes or no to the bottom 3?


From left to right, clock wise:
siiso
, lisa krannichfeld, jaime derringer,
max wanger
,
irebel
, melissa ryder.