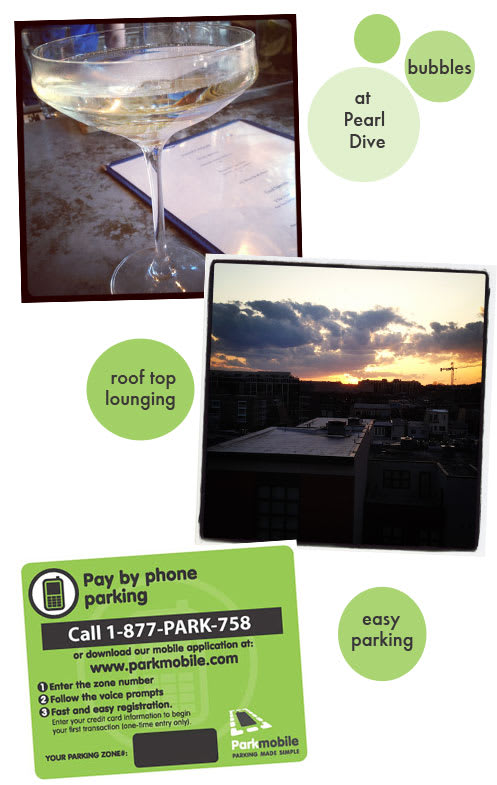 Pearl Dive has a happy hour! $5 glasses of red, white, and bubbles. 2 for 1 oyster. A shrimp po boy or mussels and usually a cocktail. When I went last week it was a martini for $7. The bar opens at 4 so get there early. I was amazed at how fast the seats filled up. Now that their patio is open too, it will be more packed than ever.
I love sitting on my roof (or any roof for that matter) when the weather starts to get nice. A few notable roofs in the 'hood: DC 9 and the upcoming Brixton. If you want to sit outside in general, Vinoteca opened their patio this week, and Dodge City and Darnell's have theirs open as well.
Have you used the Park Mobile app yet? I sorta liked the phone service but I love the app. Previously, I was always scrounging for quarters. Now I hit the app, schedule my time and off I go with no hassle. You can also extend your parking time from your phone. Best. Thing. Ever.